Blender Market – Fluid Painter v1.2.20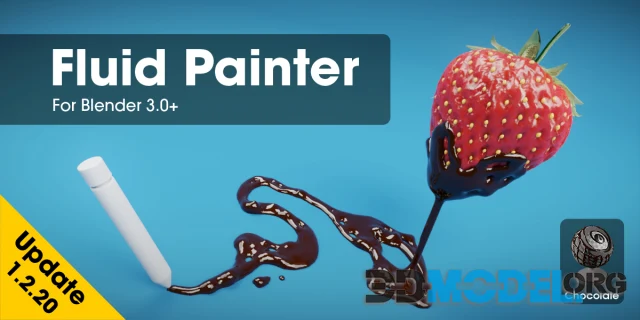 What is Fluid Painter
Imagine effortlessly painting fluids over any surface in your 3D designs. No more tedious workarounds or clunky interfaces – just pure, seamless creativity. That's the power of the Fluid Painter Add-on for Blender. As a 3D artist myself, I was frustrated by the limitations of existing methods. That's why I set out to create a product that would make it easier to work with fluids in 3D design. I tested it myself, and with the help of other 3D professionals, to ensure it was easy to use, flexible, and powerful. And now, I'm excited to share it with you. With Fluid Painter, you'll be able to turn your vision into reality and take your designs to the next level. So go ahead, unleash your creativity and make a splash with Fluid Painter!
Fluid and Fluid+ presets
Fluid Painter provides two primary preset types: Fluid presets, which are great for general painting and recommended for creating fluid leaks. Fluid+ presets are more advanced, dynamically adjusting to the painting surface. However, they require an assigned drawing surface. This assignment is automatically performed by selecting one or more objects just before adding a Fluid+ preset.
https://blendermarket.com/products/fluid-painter
Version: 1.2.20
Highlight text and press
Ctrl+Enter