Fence with gate and wicket 3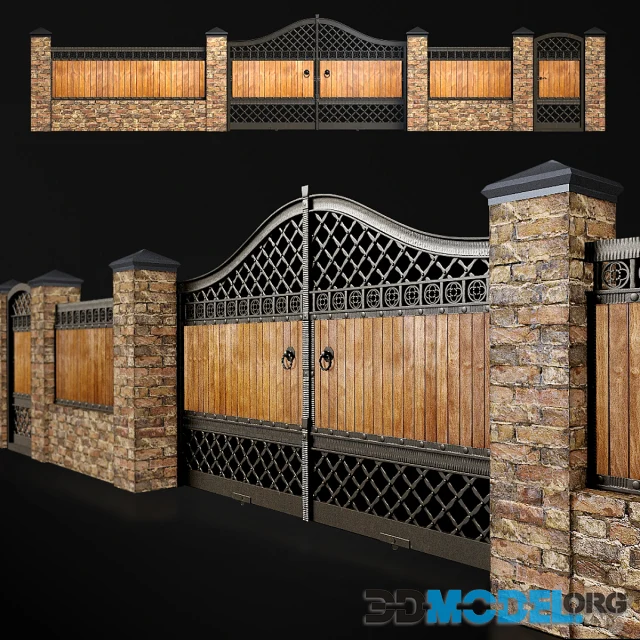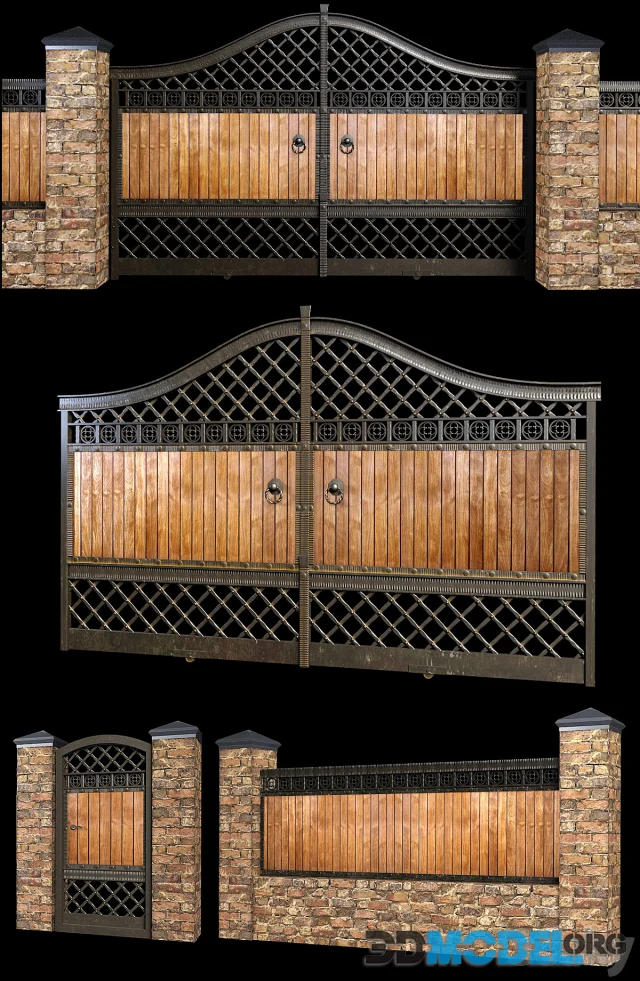 Set to create a fence for a plot of land with a house made of rustic brick, boards and wrought iron elements. The set includes a sliding double-leaf gate with a rounded crown, a wicket with a rounded top and two sections of the fence - a long and a short one. The fence posts and high plinth are composed of rough ochre-brown bricks. The posts are covered with black metal four-slope covers. Vertical set of tinted board framed with wrought iron strips with riveting and decorative circular inserts with ornaments - run at the same level on all planes of the fence, gate and wicket.
3d-model is executed in detail and quality. Textures are collected in the archive.
File type: MAX, FBX, OBJ
Highlight text and press
Ctrl+Enter