JOY v1.4 - Rigged Female Character (VR-Ready + EVEE)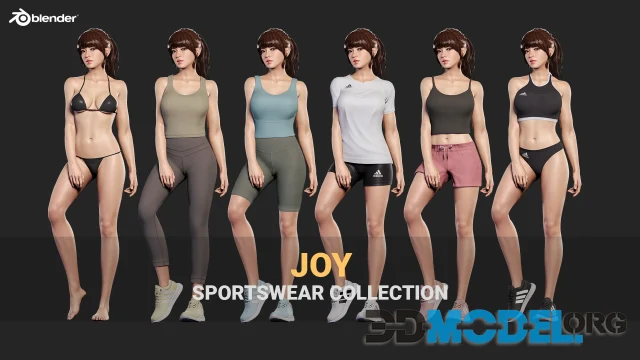 Includes FACS based sophisticated facial & body rigs. Sophisticated, relatively speaking, it is Blender after all ;D But the author has no shortage of talent, be sure you do show your support, i have no doubt you will agree that it is well deserved.
Meet JOY, realistic character made in Blender 2.8xx (EEVEE render). In this bundle you will find full Characters and all the Source files. It meets all the industry standards and can help understanding the character creation pipeline for Video Game or Animation.
INCLUDING:
.blend files for 2.8xx
4K .png textures for body: head, body, arm, leg (eevee PBR ready: albedo, roughness, normal)
4k .png textures for hair - 1k .png textures for eyes
Medium polycount (50k poly)
More Info - https://flippednormals.com/product/joy-rigged-sportswear-23301
File type: blend
Highlight text and press
Ctrl+Enter