Christopher Guy Monte-Carlo Chair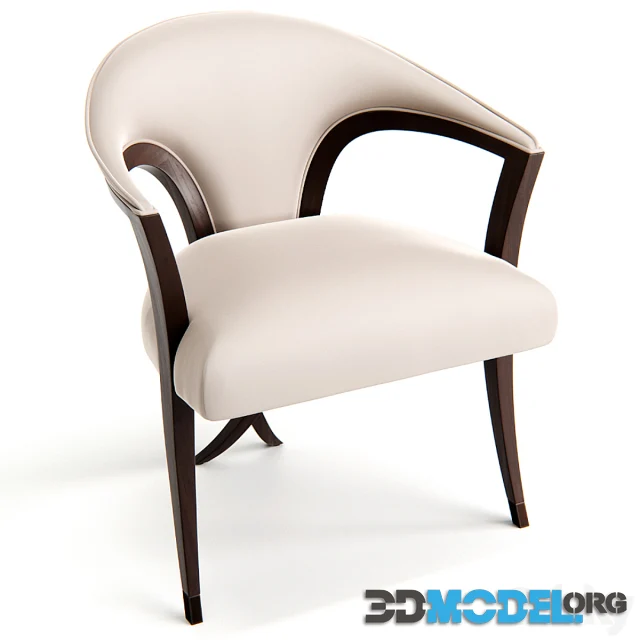 The Monte-Carlo chair by Christopher Guy is an elegant and luxurious furniture piece known for its sophisticated design and craftsmanship. Christopher Guy is a renowned designer and manufacturer of high-end furnishings, and the Monte-Carlo chair is a testament to the brand's commitment to exquisite detailing and timeless style.
The Monte-Carlo chair typically features a distinctive and refined design. It often has a high, gracefully arched backrest that curves into elegant arms, creating a sense of opulence. The silhouette of the chair is often characterized by smooth lines and a harmonious balance between classic and contemporary design elements.
These chairs are crafted using premium materials to ensure both durability and a luxurious look. The frame may be constructed from solid wood or metal, providing a sturdy foundation. The upholstery is a key element, often using high-quality fabrics or leather that contributes to the chair's sumptuous appearance.
Christopher Guy is known for its attention to detail and exquisite finishing. The Monte-Carlo chair may feature meticulous hand-carved details on the frame, adding a touch of craftsmanship and uniqueness to each piece. Finishes may include various stains or lacquers, enhancing the natural beauty of the wood or providing a sophisticated color palette.
The chair's upholstery is a focal point, contributing to both comfort and aesthetics. It might showcase intricate patterns, subtle textures, or a combination of materials to create a visually striking effect. The upholstery is often tailored with precision to ensure a flawless and luxurious appearance.
The dimensions of the Monte-Carlo chair can vary, but it typically provides a generously proportioned seat for comfort. The overall dimensions are designed to make a statement in a room while remaining practical for various settings, including dining rooms, lounges, or as accent chairs.
A realistic three-dimensional model of the Monte-Carlo chair would capture the intricacies of the design, including the curvature of the backrest, the detailing on the arms and legs, and the specific characteristics of the upholstery. The model would be created with a high level of detail to replicate the real-world dimensions and textures, making it suitable for architectural visualizations and interior design projects.
File type: MAX, FBX, OBJ
Highlight text and press
Ctrl+Enter