Meridiani Scott Bed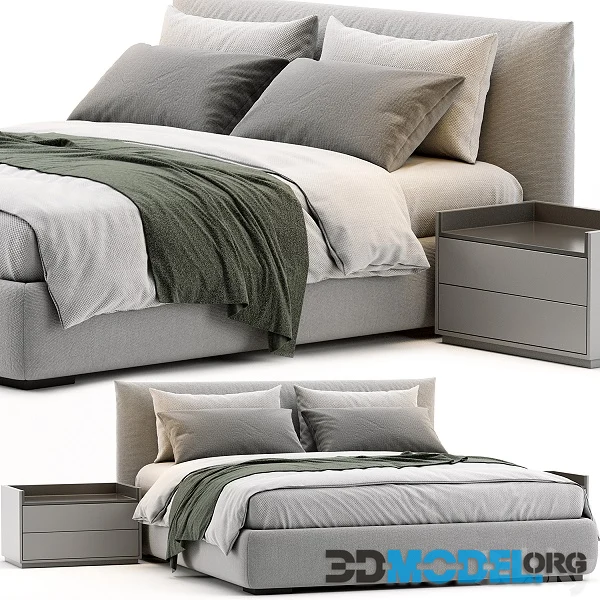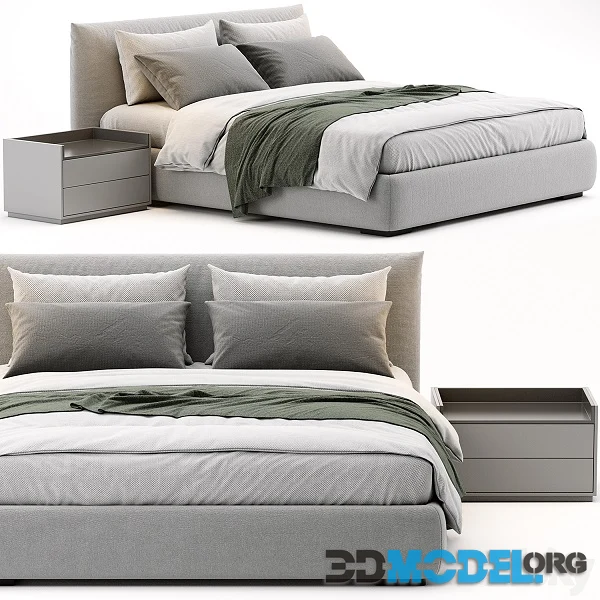 The Meridiani Scott Bed is a luxurious and contemporary piece of bedroom furniture that exemplifies the brand's commitment to quality craftsmanship and sophisticated design. Its sleek and minimalist aesthetic makes it a versatile addition to modern bedroom interiors.
Crafted with meticulous attention to detail, the Scott Bed features a clean-lined silhouette that exudes understated elegance. The frame is often made from high-quality materials, ensuring durability and longevity. The choice of materials contributes to the bed's overall aesthetic appeal and may include wood or metal finishes.
The design of the Scott Bed prioritizes both form and function. The low-profile structure and the absence of ornate details create a sense of modernity and simplicity. This design approach allows the bed to seamlessly integrate into a variety of bedroom styles while making a statement of contemporary sophistication.
The headboard, if included, is designed to provide comfort and style. It may feature a padded or upholstered surface, adding a touch of luxury and softness to the overall design. The upholstery choices are likely to be in line with Meridiani's dedication to quality and aesthetics.
The Meridiani Scott Bed is available in various sizes to accommodate different mattress dimensions, offering versatility to users based on their preferences and spatial requirements. The proportions are carefully considered to ensure a harmonious balance within the bedroom space.
As part of the Meridiani collection, the Scott Bed may be complemented by other pieces of bedroom furniture and accessories, allowing users to create a cohesive and sophisticated bedroom ensemble. The brand's design philosophy emphasizes timeless elegance and the use of neutral tones, contributing to the bed's ability to harmonize with diverse interior palettes.
In summary, the Meridiani Scott Bed is a refined and contemporary choice for those seeking a modern yet timeless centerpiece for their bedroom. Its quality construction, minimalist design, and attention to detail make it a standout piece within the realm of luxury bedroom furniture.
It is a realistically executed 3D model, which is made taking into account the main characteristics of the original product. Textures included.
File type: MAX, FBX, OBJ
Highlight text and press
Ctrl+Enter