Carpanese Home PAPILLON BED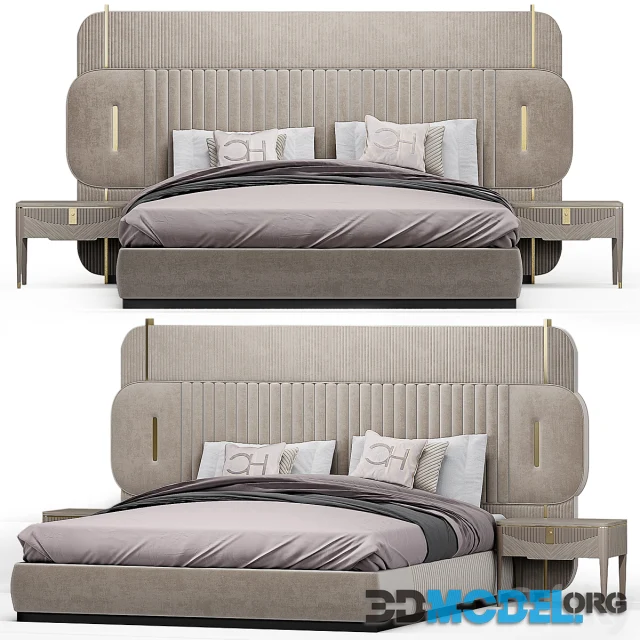 The Carpanese Home Papillon Bed offers a blend of contemporary style and sophistication. Carpanese Home is recognized for its refined furniture designs, and the Papillon Bed is no exception.
This bed typically features a modern and elegant design, often characterized by clean lines and a sleek silhouette. Crafted with attention to detail, the Papillon Bed is made using high-quality materials, such as premium upholstery and a sturdy frame, ensuring both durability and a luxurious aesthetic.
The design of the Papillon Bed aims to provide a comfortable and stylish sleeping surface. Its chic appearance and refined craftsmanship make it a standout piece that can complement various interior styles, from modern and minimalist to more upscale and sophisticated settings.
The Carpanese Home Papillon Bed represents a harmonious blend of contemporary design and comfort, making it an attractive choice for those seeking a sleek and stylish centerpiece for their bedrooms.
High quality 3D model for beautiful and realistic renderings.
File type: MAX, FBX, OBJ
Highlight text and press
Ctrl+Enter