Composition in the hallway_31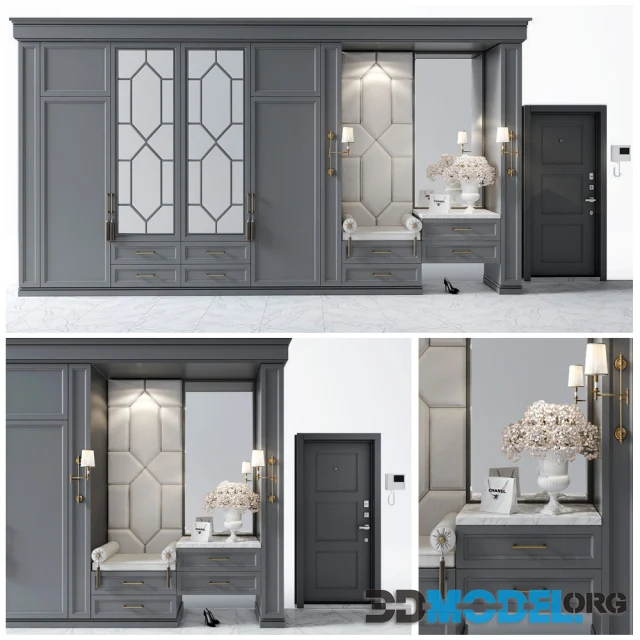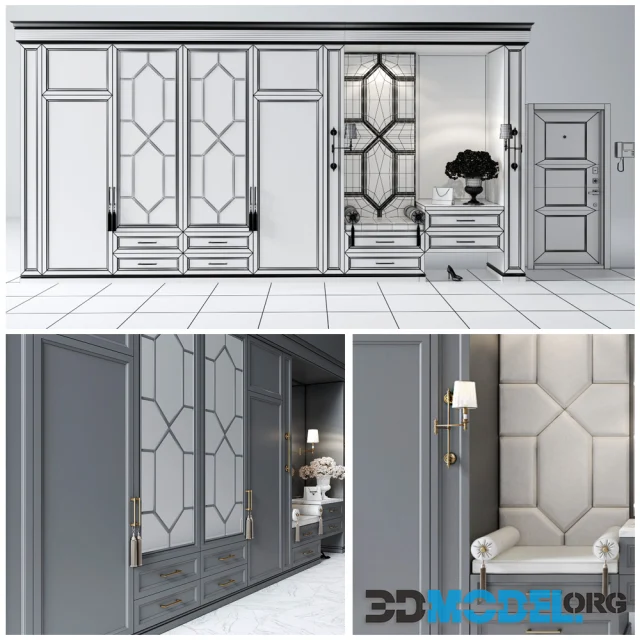 Beautiful graphite-colored furniture wall for the interior of the hallway in a classic style. On the left is a large four-panel closet with drawers in the lower part. The two outermost fronts are blank, decorated with moldings, and the two doors in the center of the closet are made of frosted white glass with a graphite-colored geometric pattern. On the brass door handles hang decorative brushes.
To the right is a niche divided in half vertically. In one half hangs a large rectangular mirror over a small console nightstand with a white tabletop and two drawers underneath. Under the drawers is a pair of black patent ladies' shoes. The other part of the alcove also has two drawers under the upholstered white seat.
On the two sides of the seat are white rollers, decorated with decorative tassels, the same as those on the handles. The rear wall of the recess above the seat is covered in white leather with decorative stitching that exactly repeats the pattern on the glass.
Detailed three-dimensional model with materials and textures.
3D-Model – Hallway – Composition in the hallway_31
File type: MAX, FBX, OBJ
Highlight text and press
Ctrl+Enter