Manager Desk Set Office Furniture 359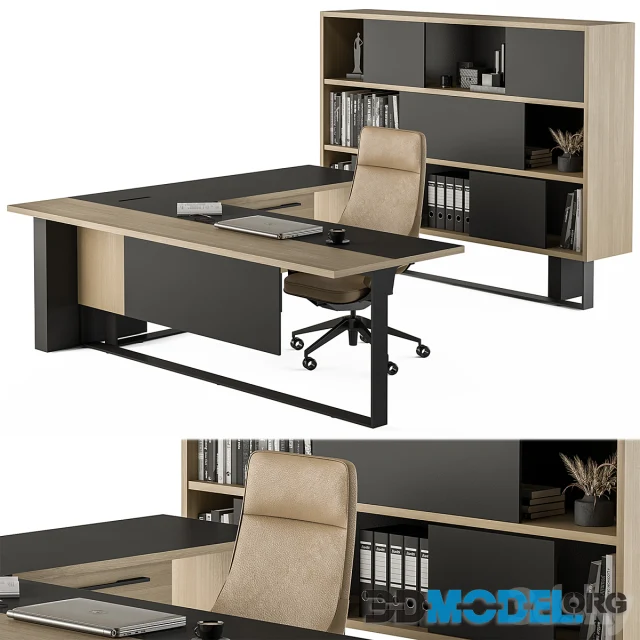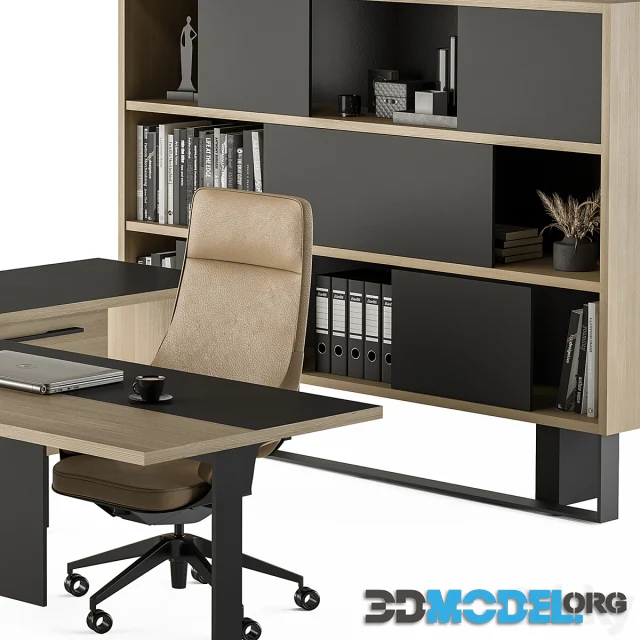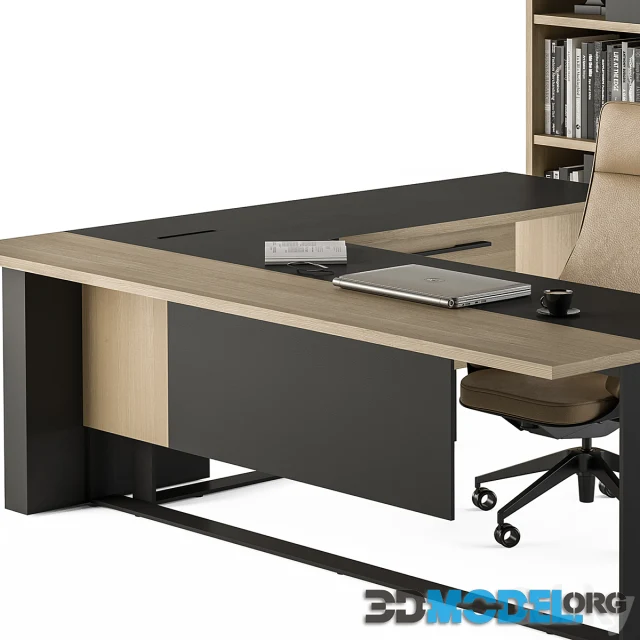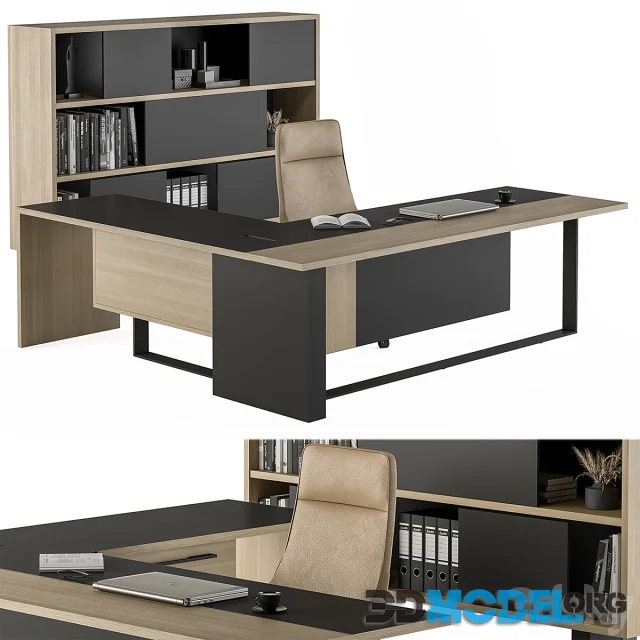 Furniture group for the manager's office in a combination of light ocher and black. Includes: corner desk with drawers; an office chair on casters and a low, wide three-tier shelving unit for working documentation. On the combined tabletop there is a laptop, a cup of coffee, glasses and an open book. The high-back chair is upholstered in leather to match the light wood color of the furniture. On the shelves of the rack are black files-folders, books, a black vase with dry cereals, boxes of perfumes, a sculptural figurine with a female silhouette.
Hi-Poly 3D model with customized materials and textures.
File type: MAX, FBX, OBJ
Highlight text and press
Ctrl+Enter