Sofa Marelli Gary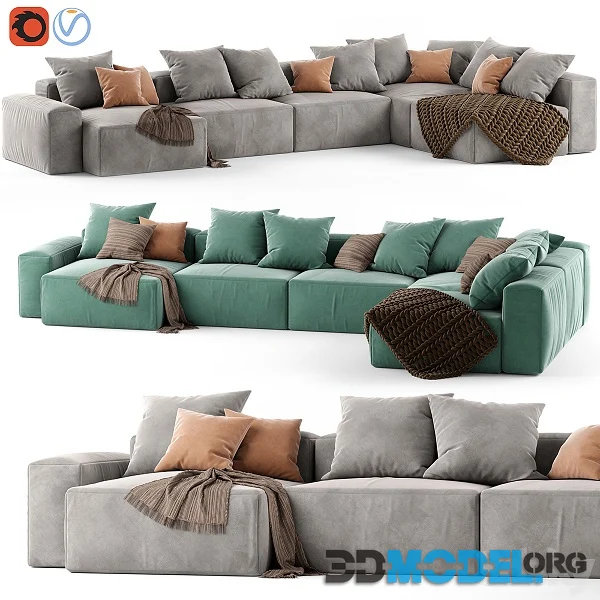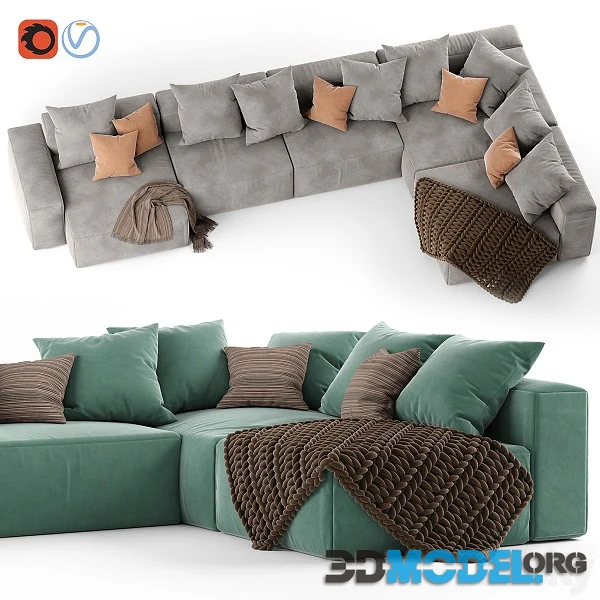 The Marelli Gary sofa is a luxurious and contemporary piece of furniture that adds elegance and comfort to any living space. The detailed and high-quality 3D model accurately represents this sofa, allowing you to visualize it in virtual environments and design projects.
The Marelli Gary sofa features a sleek and modern design with clean lines and a refined silhouette. Its 3D model showcases the precise dimensions, proportions, and upholstery details, capturing the essence of its sophisticated aesthetic.
Crafted with high-quality materials, the Marelli Gary sofa offers both style and durability. The 3D model accurately represents the materials used, such as premium upholstery fabric or leather, highlighting their texture and quality.
Designed with comfort in mind, the Marelli Gary sofa provides ample seating space and plush cushioning. The 3D model accurately represents the sofa's ergonomic design, showcasing its comfortable seat and backrest, as well as any additional features like adjustable headrests or armrests.
The modular nature of the Marelli Gary sofa allows for customization and flexibility. The 3D model accurately represents the various modular components, showcasing how they can be arranged and combined to suit different room layouts and preferences.
The Marelli Gary sofa is not only aesthetically pleasing but also functional. Its 3D model accurately represents any additional features, such as hidden storage compartments, integrated tables, or built-in lighting, enhancing its practicality and versatility.
With its attention to detail and impeccable craftsmanship, the Marelli Gary sofa becomes a statement piece in any interior design. The 3D model provides an accurate representation of its design, allowing you to incorporate it seamlessly into your virtual projects and visualize how it complements other elements in the space.
In summary, the Marelli Gary sofa is a luxurious and stylish furniture piece that combines comfort and contemporary design. The detailed 3D model accurately represents its form, materials, and features, providing you with an accurate representation for incorporating it into your virtual design projects.
File type: MAX, FBX, OBJ
Highlight text and press
Ctrl+Enter