Eichholtz Sofa Langford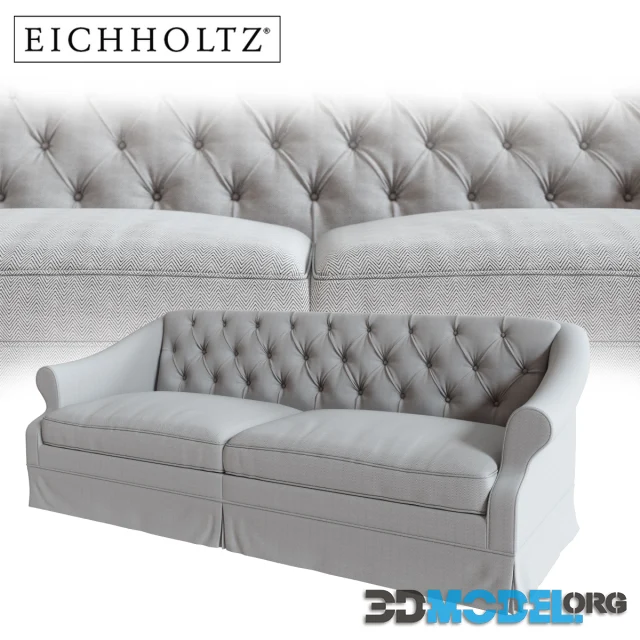 The Eichholtz Sofa Langford is a sophisticated and elegant piece of furniture that reflects the brand's commitment to luxury and timeless design. With its classic yet contemporary aesthetics, the Langford sofa is designed to be a centerpiece in various interior settings.
Crafted with precision, the Langford sofa features a sturdy frame made from high-quality materials. Eichholtz is known for its attention to detail, and this sofa is likely to showcase meticulous craftsmanship, ensuring both durability and a refined appearance.
Upholstered in premium fabrics or leather, the Langford sofa offers a luxurious seating experience. The choice of upholstery is often customizable, allowing customers to tailor the sofa to their specific tastes and preferences. The upholstery materials are selected not only for their aesthetic appeal but also for their comfort and durability.
The design of the Langford sofa is characterized by clean lines and a timeless silhouette. Eichholtz often combines classical elements with contemporary design features, creating furniture that is both elegant and versatile. The sofa's proportions and detailing contribute to its overall sense of sophistication.
Comfort is a key consideration in the design of Eichholtz furniture, and the Langford sofa is no exception. Plush cushions and ergonomic design elements are likely incorporated to provide a comfortable and inviting seating experience.
Eichholtz is known for offering customization options, and the Langford sofa may be available in different sizes, finishes, and configurations. This allows customers to choose a sofa that suits their specific spatial and design requirements.
Whether placed in a formal living room, a stylish lounge, or a luxurious office space, the Eichholtz Sofa Langford is designed to make a statement. Its combination of timeless design, high-quality materials, and attention to detail aligns with the brand's reputation for creating furniture that exudes sophistication and luxury. For the most accurate and up-to-date information about the Eichholtz Sofa Langford, including available options and finishes, it is recommended to refer to Eichholtz's official documentation or consult with authorized dealers.
3d-model is executed in detail and quality. Textures collected in the archive.
File type: MAX, FBX, OBJ
Highlight text and press
Ctrl+Enter