Koo International SOFT Sofa 3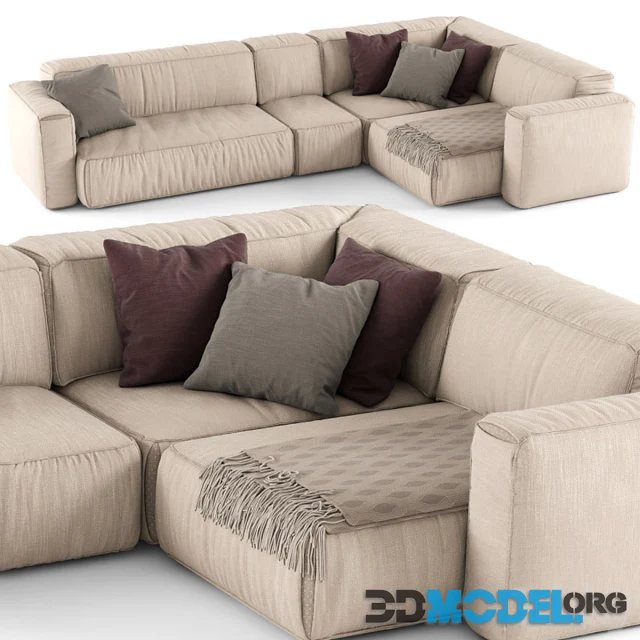 Koo International's SOFT Sofa is a luxurious and contemporary seating solution known for its elegant design and comfort. Koo International is recognized for its high-quality furniture and innovative designs.
The SOFT Sofa typically features a sleek and modern silhouette, often characterized by clean lines and refined details. It's crafted with attention to detail, using premium materials like high-quality upholstery and a sturdy frame, ensuring both durability and style.
This sofa offers a comfortable seating experience, often with plush cushions and a supportive structure. The design aims to strike a balance between aesthetics and comfort, making it suitable for various interior settings, from modern living rooms to sophisticated lounges.
Koo International's SOFT Sofa is designed to provide a blend of style and functionality, making it an appealing choice for those seeking both elegance and coziness in their furniture.
High-quality 3D model for beautiful renders. Textures included.
File type: MAX, FBX, OBJ
Highlight text and press
Ctrl+Enter