Sofa Natuzzi Cava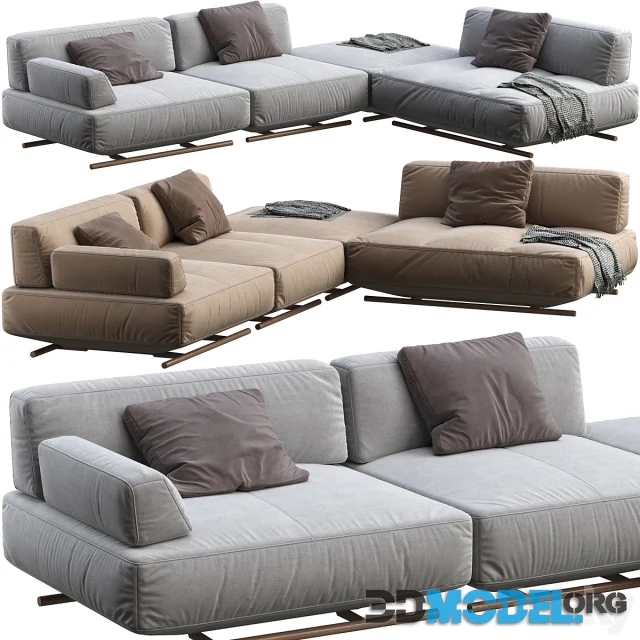 Natuzzi's Cava sofa is a stylish and contemporary furniture piece known for its elegant design and Italian craftsmanship. Natuzzi, a renowned brand in the furniture industry, often produces sofas that prioritize both aesthetics and comfort.
The Cava sofa typically embodies a modern and sleek silhouette, featuring clean lines and refined details. Crafted with attention to detail, this sofa often utilizes high-quality materials such as premium upholstery and a sturdy frame, ensuring both durability and style.
The design of the Natuzzi Cava sofa aims to offer a comfortable seating experience, often providing plush cushions and a supportive structure. Its elegant appearance and superior craftsmanship make it a focal point in contemporary living rooms or lounges.
Natuzzi's Cava sofa combines sophistication with functionality, making it an appealing choice for those seeking both style and comfort in their furniture.
High quality 3D model for beautiful and realistic renderings. Textures in a archive.
File type: MAX, FBX, OBJ
Highlight text and press
Ctrl+Enter