Baron & Bigwig by Giorgetti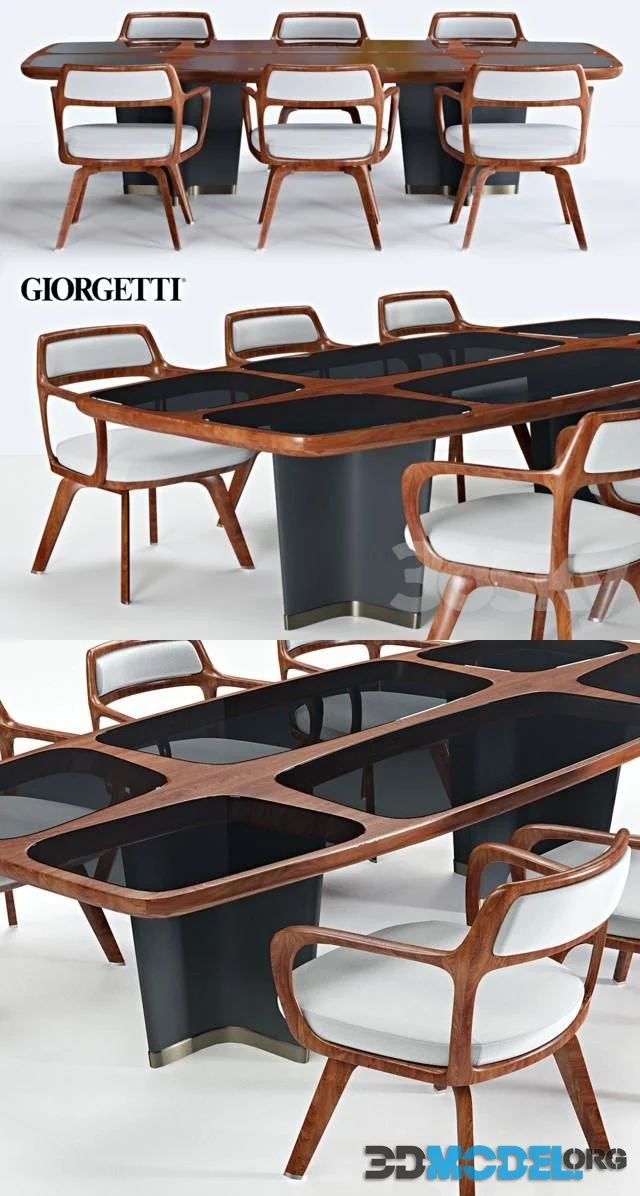 The Baron & Bigwig furniture set by Giorgetti is a luxurious and refined set that brings elegance and style to any interior.
The set includes various pieces of furniture such as tables, chairs, and accessories. Each piece of the set is of high quality and carefully considered design.
The tables and chairs in the Baron & Bigwig set are characterized by elegant lines, natural materials and careful attention to detail. They are created using high quality wood and other durable materials, providing strength and durability.
Set of furniture Baron & Bigwig by Giorgetti is a true work of art that combines luxurious design and excellent quality. Every element of the set reflects the craftsmanship and attention to detail characteristic of Giorgetti brand.
The Baron & Bigwig three-dimensional model of the set allows you to visualize it in various interior projects. Thanks to the high degree of realism of the model you will be able to reproduce the textures, shapes and details of each element of the set, helping customers to better imagine how it will look in their space.
The Baron & Bigwig furniture set by Giorgetti is the perfect choice for those who appreciate luxury, style and quality. It will transform your interior into an elegant and sophisticated space, adding charm and sophistication.
File type: MAX, FBX, OBJ
Highlight text and press
Ctrl+Enter