Abrey Chair by Calligaris and Burin Table by Viccarbe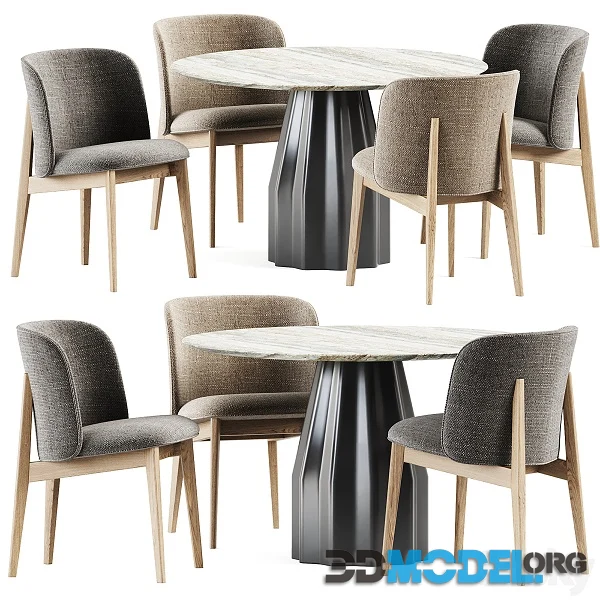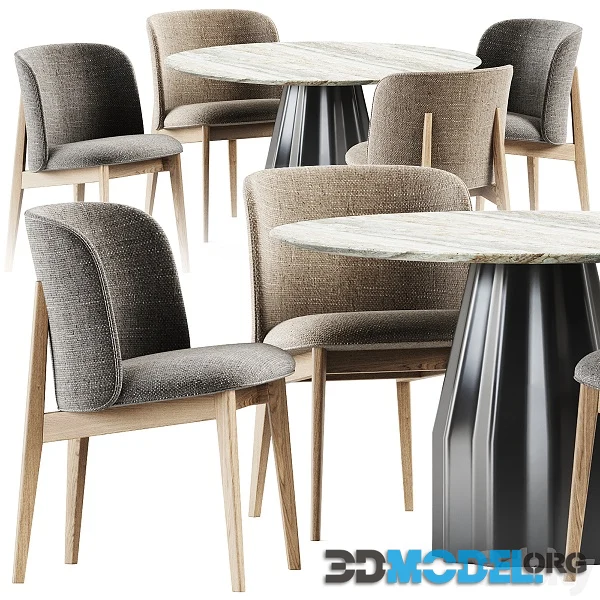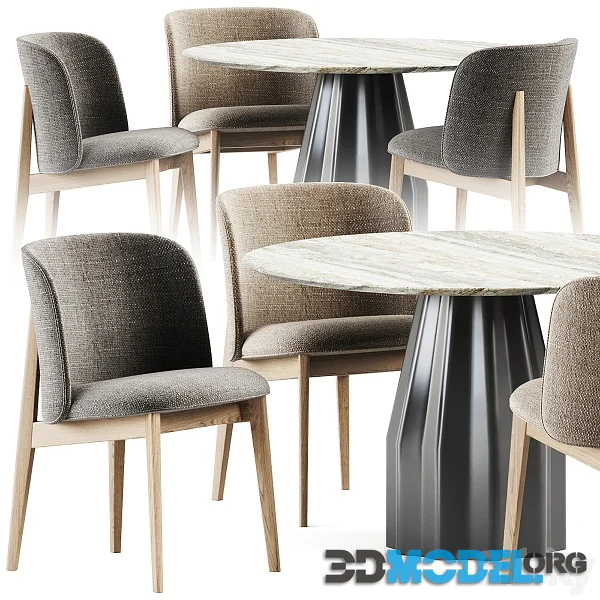 The Abrey Chair by Calligaris is a modern and stylish seating solution known for its contemporary design. Calligaris is recognized for its sleek and functional furniture, and the Abrey Chair is likely to embody these design principles.
Constructed with quality materials, the frame of the Abrey Chair could be made of durable materials like metal or wood. The choice of materials contributes to both the chair's structural integrity and its overall design.
The seating and backrest of the Abrey Chair are likely upholstered for comfort. Calligaris often offers a range of fabric or leather options, allowing customers to customize the chair to suit their preferences and match their interior decor.
Calligaris typically provides a variety of color options for their furniture. The Abrey Chair may be available in different colors and finishes, providing versatility for integration into various design schemes.
The Burin Table by Viccarbe is likely a modern and visually striking table designed for various purposes. Viccarbe is known for its contemporary furniture designs, and the Burin Table is expected to reflect this aesthetic. It might feature unique shapes or detailing.
The table is likely crafted from premium materials such as wood, metal, or a combination of both. Viccarbe pays attention to the quality and durability of its furniture, ensuring that the Burin Table is not only aesthetically pleasing but also functional.
The design of the Burin Table may incorporate elements of both form and function. Whether used as a dining table or a versatile surface in a living space, it is expected to be practical while making a design statement.
The dimensions of the Burin Table would vary based on the specific model. Viccarbe often provides a range of sizes to accommodate different spaces and preferences.
Viccarbe typically offers a variety of finishes for its furniture. The Burin Table might be available in different finishes, allowing customers to choose the one that best complements their interior design.
It is a realistically executed 3D model, which is made taking into account the main characteristics of the original product.
File type: MAX, FBX, OBJ
Highlight text and press
Ctrl+Enter