Cassina Boboli Round and Oval Coffee Table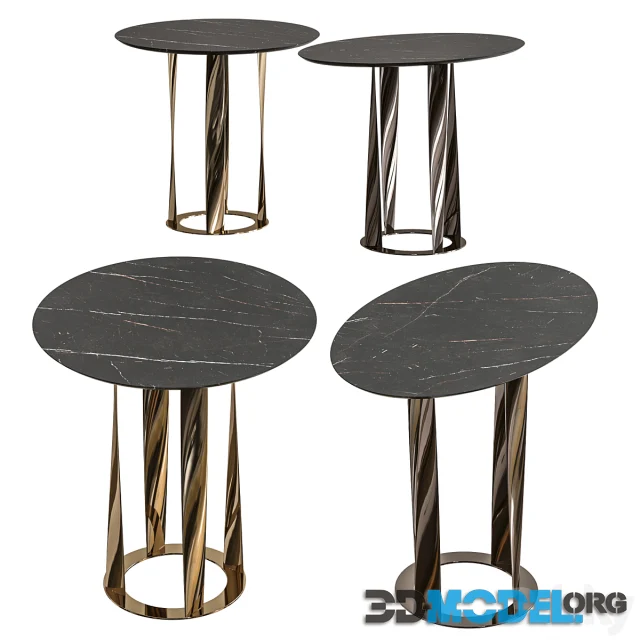 The Cassina Boboli Round and Oval Coffee Table is a sophisticated and stylish piece of furniture that adds elegance to any living space. Designed with attention to detail and crafted with high-quality materials, this coffee table is a perfect blend of form and function.
The Boboli Coffee Table features a round or oval tabletop, providing ample surface area for placing drinks, books, or decorative items. The tabletop is made from a selection of luxurious materials, such as marble or wood, adding a touch of natural beauty to the design. The smooth and polished surface enhances the overall aesthetic appeal of the table.
The base of the coffee table is equally impressive, with its unique and eye-catching design. It is made from durable and sturdy materials, ensuring stability and longevity. The base may feature intricate detailing or a sleek and minimalist look, depending on the specific design variant.
One of the notable aspects of the Boboli Coffee Table is its versatility. It effortlessly blends with various interior styles, from modern and contemporary to classic and traditional. Its timeless design ensures that it remains a focal point in your living room for years to come.
Whether you choose the round or oval shape, the Cassina Boboli Coffee Table is a statement piece that adds sophistication and functionality to your living space. Its impeccable craftsmanship and attention to detail make it a true centerpiece that elevates the overall aesthetic of your home.
3d-model is executed in detail and quality. Textures collected in the archive.
File type: MAX, FBX, OBJ
Highlight text and press
Ctrl+Enter