Curved Coffee Table by Kristina Dam Studio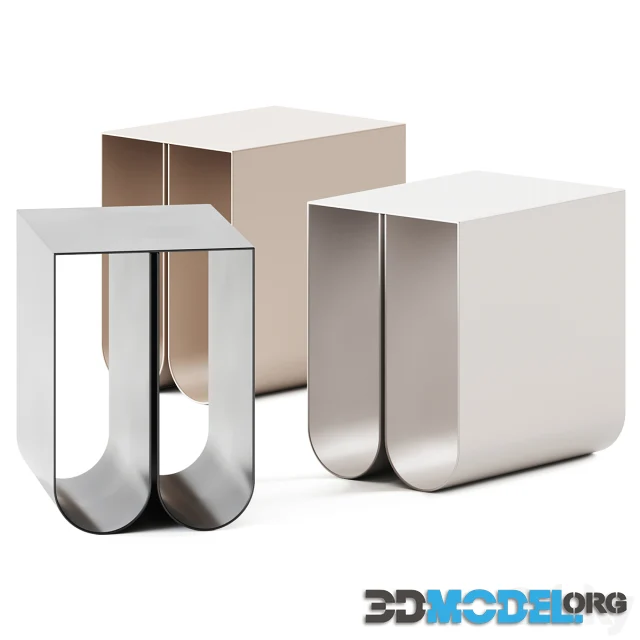 The Curved Coffee Table by Kristina Dam Studio is a stylish and contemporary furniture piece that adds a touch of elegance to any living space. This coffee table features a unique design with a smooth, curved tabletop and clean, minimalist lines.
Crafted with high-quality materials, the Curved Coffee Table is built to last. The tabletop is made from sturdy and durable wood, providing a stable surface for placing drinks, books, or decorative items. The curved shape of the tabletop adds visual interest and creates a sense of flow in the room.
The table's legs are crafted from metal, offering both stability and a sleek aesthetic. The metal legs are carefully designed to complement the curved tabletop, creating a harmonious and balanced look. The combination of wood and metal materials adds a contemporary and sophisticated touch to the overall design.
With its compact size, the Curved Coffee Table is ideal for smaller living spaces or as an accent piece in larger rooms. It seamlessly blends into various interior styles, from modern and minimalist to Scandinavian or mid-century-inspired decor.
The attention to detail and the high-quality craftsmanship of the Curved Coffee Table make it a standout piece of furniture. Its versatile design and timeless appeal ensure that it will be a stylish addition to your home for years to come.
Quality 3d-model with textures in the archive.
File type: MAX, FBX, OBJ
Highlight text and press
Ctrl+Enter