Classic Fireplace Green Marble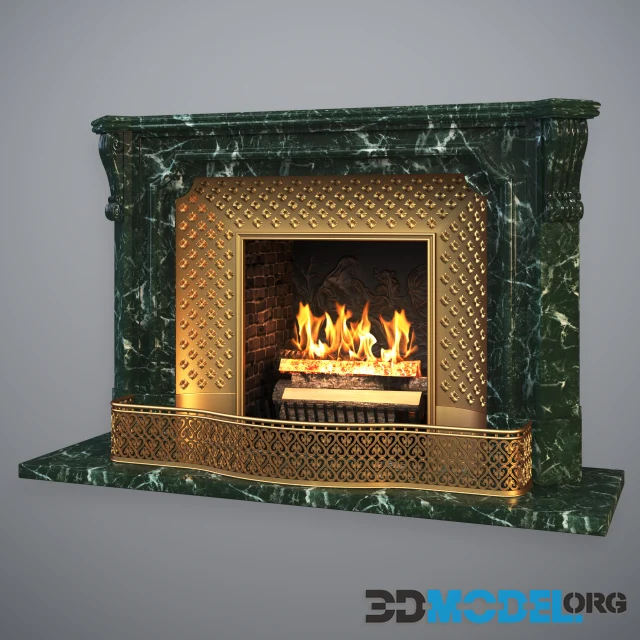 A luxurious fireplace portal in the classic style. Decorated with dark green marble, which goes perfectly with the golden elements of the fireplace structure.
Chasing inside the fireplace with geometry (Geometric Displace + Optimize).
The Fireguard fireplace grid consists of Instance elements embedded in the Fireplace Fireguard Path.
Who will insert FBX, put on the model "Fireplace.mat", the export material is not correct 100%.
The green fireplace marble (yes yes, in reality the marble texture is very large) has transparency and SSS. Perhaps it makes sense to disable transparency in a detail-rich interior.
File type: MAX, FBX, OBJ
Highlight text and press
Ctrl+Enter