Bedroom with black and white carpet and a large green plant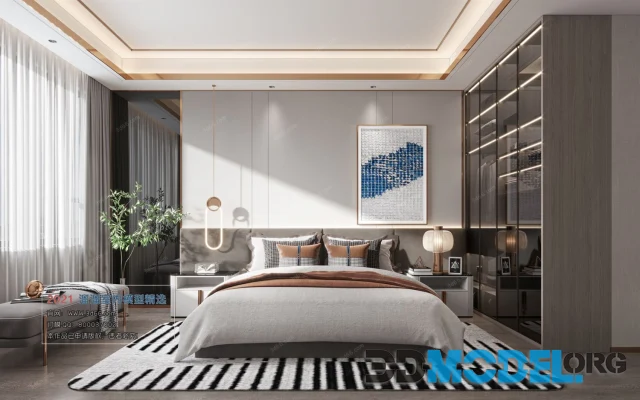 The interior of a modern bedroom with a large walk-in closet. The doors of the closet are made of smoky brownish glass. Inside the closet is illuminated. On a large black and white carpet is a double bed with a pair of white bedside tables. Small copper knobs on the white fronts support the color of the quilt on the bed, the elements on the pillow covers, in a thin frame on the wall, the leg of the lamp on the bedside table and decorative moldings on the ceiling. A gray ottoman with rounded corners by the window, The floor vase with a large green branch and a large abstract panel in blue and white colors fill the interior with life.
Full 3d-scene with textures, ready to render.
3D-Model – Interior Scenes – Bedroom with black and white carpet and a large green plant
File type: 3ds Max (Corona)
Highlight text and press
Ctrl+Enter