Bedroom interior with mint and burgundy accents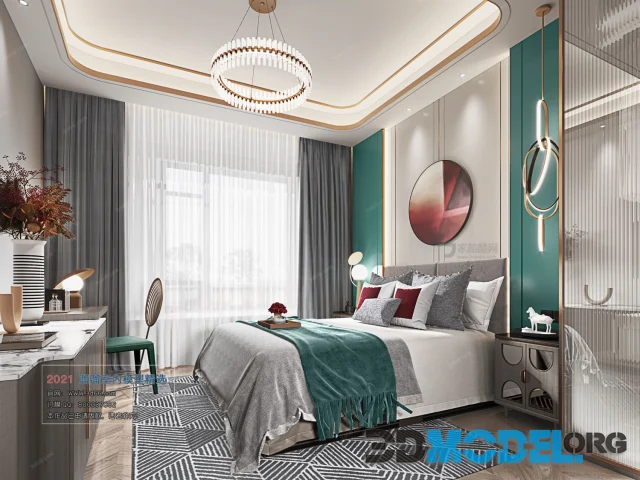 Bedroom interior, made in a modern classic style. Its harmony, proportionality and symmetry help to order the surrounding chaos, "reset" and rest from the visual noise. The basic colors here are white and pastel, muted natural colors and shades: sand, beige, gray. A dazzling white curtain on the window with two gray soft curtains on either side, A white ceiling with a crystal chandelier, and a gray nightstand in front of the bed. But the accents are mint and burgundy shades. The walls panels in a beautiful mint color, a mint velour rug on the bed, and the seat and legs of the chair. The burgundy squares on the cushions, the large burgundy bouquet of dried leaves and berries in a tall vase on the bedside table and a burgundy round panel above the bed add harmony to the interior.
Hi-Poly full 3d-scene for free download.
File type: 3ds Max (Corona)
Highlight text and press
Ctrl+Enter