Bedroom with shades of copper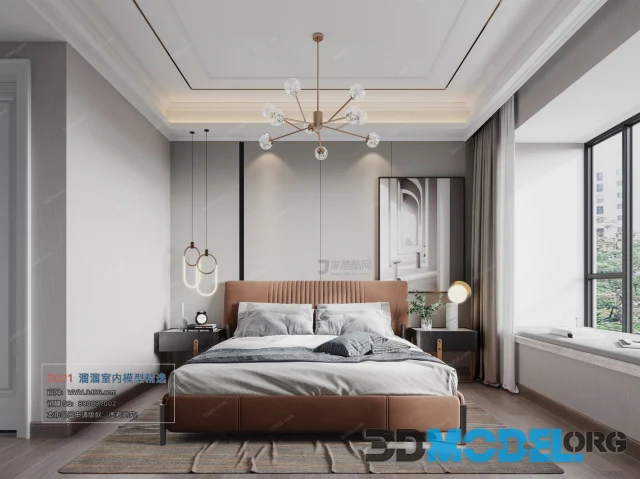 The interior of a small modern bedroom in calm tones with accents of copper color. The upholstery of the body of the double bed that dominates the room and its soft headboard, the unusual legs of the black and gray bedside tables, the central chandelier with ten spherical-shaped lamps made of transparent glass - are chosen in shades of pinkish metal. From the box of the multilevel white ceiling, over one of the pedestals is a pair of gold-colored ring light fixtures with an oval LED part. Above the second pedestal on the wall hangs a large black and white photo with abstract architectural subject. Gray curtains with white, translucent curtains, a discreet rug, a gray blanket on white bedding, and a a light gray mattress on a wide window sill - the textile elements of the interior rather serve as a discreet background for the laconic copper composition.
Hi-Poly 3d scene model, ready ti renderinds. Comes with Corona materials.
File type: 3ds Max (Corona)
Highlight text and press
Ctrl+Enter