Bedroom interior in chocolate color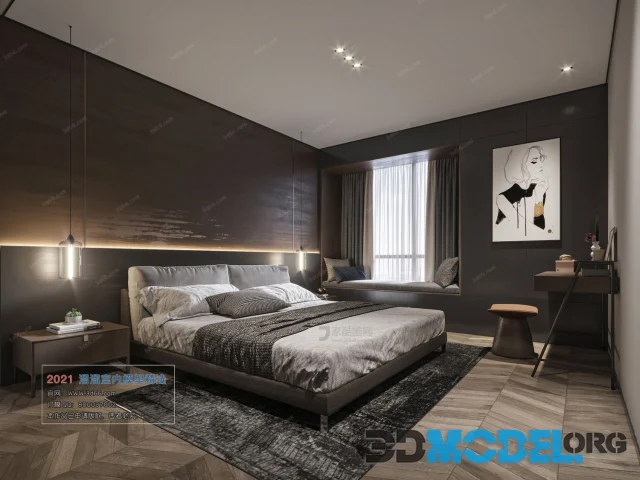 Cozy small bedroom in rich chocolate shades - HQ realistic 3d-scene, fully textured, readt to render.
The large double bed rests with the headboard against the wall in the color of bitter chocolate. Above the headboard, a narrow LED strip runs the length of the wall. Two lights on long cords hang down on either side of the bed. In the opposite corner is a small console table with an upholstered stool. In the alcove of the window on the window sill lies a soft mattress with two pillows. On the chocolate wall near the window a bright contrasting spot on the chocolate wall is a white picture of a girl's face.
File type: 3ds Max (Corona)
Highlight text and press
Ctrl+Enter