A bottle of wine and a bowl of nuts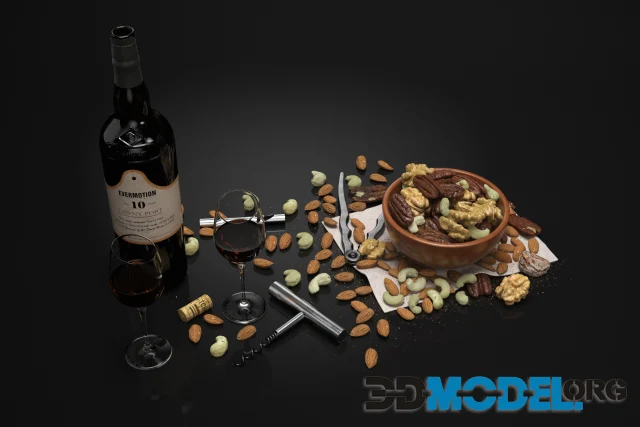 A nice set for the home interior. An open bottle of red wine and two tall glass wine glasses. A cork stopper and metal corkscrew are lying around. On a white napkin stands a caramel-colored ceramic bowl with peeled nuts: walnuts, almonds, and peanuts poured into it. Lots of peanut kernels are scattered across the table.
Realistic 3d-scan model with Hi-Res photo textures.
File type: 3ds Max 2011 (Vray), fbx
Highlight text and press
Ctrl+Enter