Loop Base Balance Floor Lamp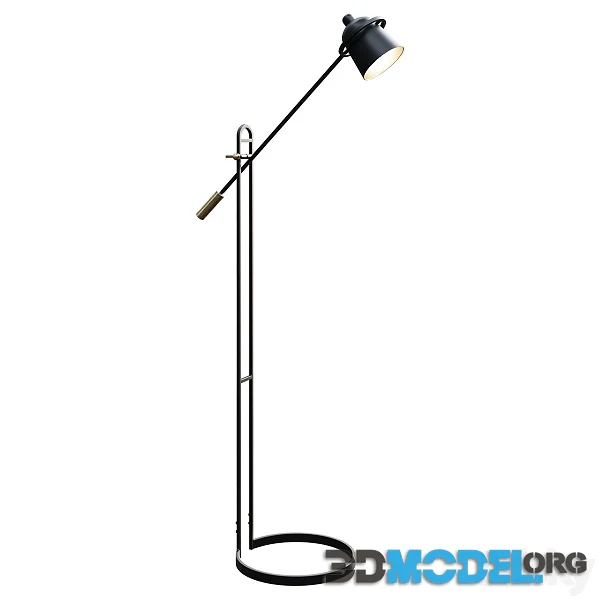 The Loop Base Balance Floor Lamp is a contemporary lighting fixture that exemplifies a harmonious blend of form and function. Characterized by its sleek and modern design, this floor lamp is a notable offering, often showcasing the intersection of artistry and practicality.
Constructed with precision, the Loop Base Balance Floor Lamp features a stable and well-balanced base. The looped design, which likely serves as a focal point, adds a touch of elegance and uniqueness to the overall aesthetic. The choice of materials for the base is expected to be high-quality, ensuring both durability and visual appeal.
The lampshade, a crucial element of any floor lamp, is crafted to diffuse light effectively. Depending on the design, it may be made of materials like fabric or metal, contributing to the lamp's overall style. The intentional design of the lampshade not only enhances the quality of illumination but also complements the contemporary design of the entire piece.
As with many modern floor lamps, the Loop Base Balance Floor Lamp is likely equipped with features that enhance its functionality. This may include adjustable components, allowing users to direct light where needed. Additionally, the lamp may offer different lighting levels, providing versatility for various settings and moods.
The finish of the Loop Base Balance Floor Lamp is an essential aspect of its visual appeal. Whether it's a matte or glossy finish, the choice of surface treatment contributes to the lamp's overall aesthetics. This attention to detail aligns with the standards of contemporary design.
Typically, the Loop Base Balance Floor Lamp is designed to fit seamlessly into modern interior spaces. It could be an excellent addition to living rooms, bedrooms, or any area where both illumination and style are desired. The floor lamp's design might also make it a conversation piece, adding a touch of artistic flair to the room.
High quality 3D model for beautiful and realistic renderings.
File type: MAX, FBX, OBJ
Highlight text and press
Ctrl+Enter