Four Exclusive Chandelier Collection 58 (Serip, Wired Custom Lighting)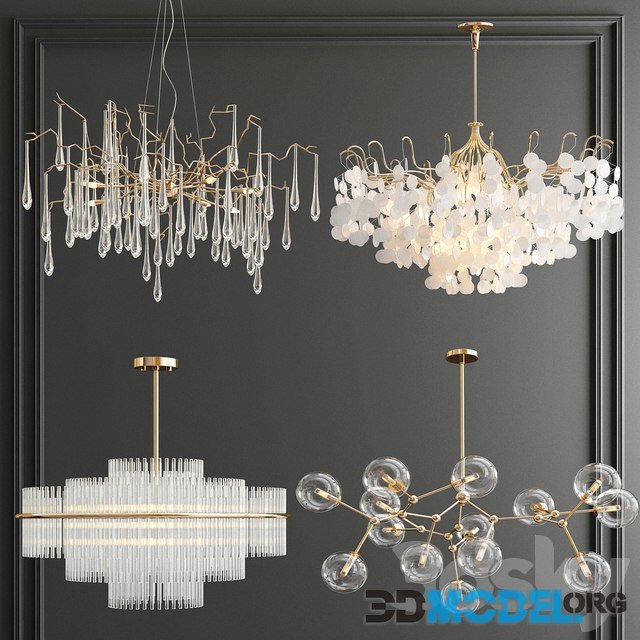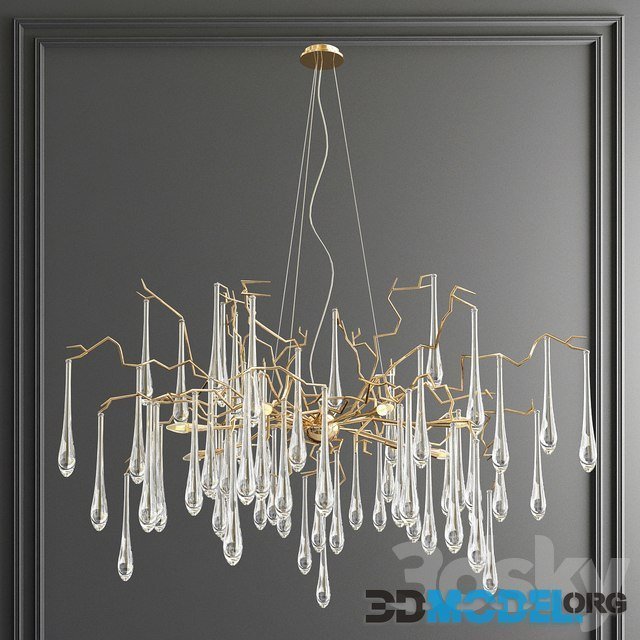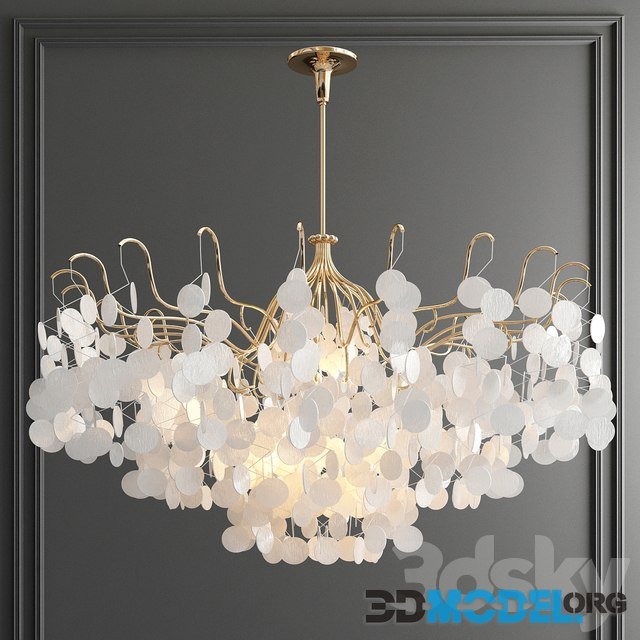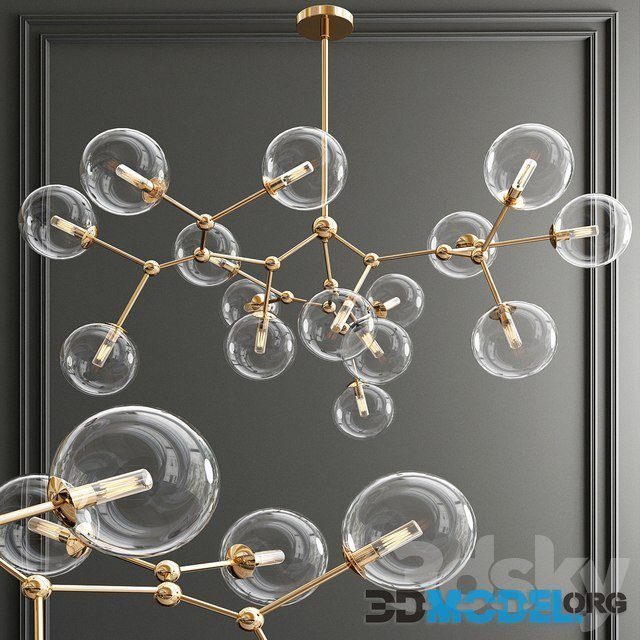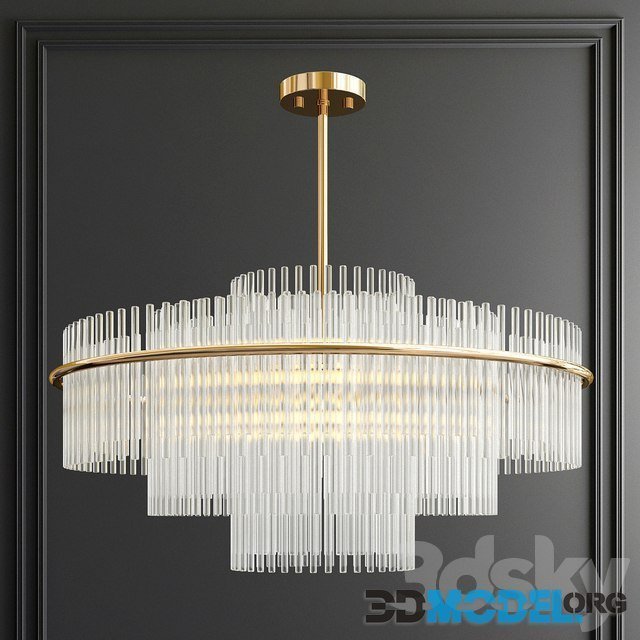 Four beautiful chandeliers for a luxurious interior. The first in the set is the Serip Aqua Organic Chandelier with 15 lamps. This stunning aqua colored chandelier is part of the Bespoke Range and is handmade to order. The manufacturer offers a wide variety of colors and finishes for both the chandelier's metal parts and blown glass. The chandelier has a diameter of 140 cm and a height of 80 cm.
A copper and crystal glass chandelier, with coin branches, is also included. Dimensions of the chandelier: L850 x 1000 x W600 x H500 mm.
The Crystal Lux Maximo SP15 chandelier will also find its perfect space, as will the Forte glass chandelier from Wired Custom Lighting.
File type: 3ds Max 2014 (Vray), obj
Highlight text and press
Ctrl+Enter