Pendant lamp Haberdashery - Sand & Sea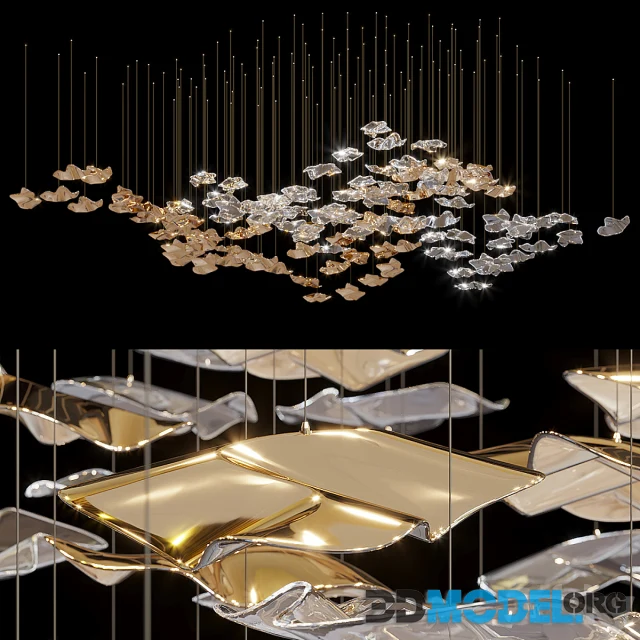 The pendant lamp named Haberdashery Sand & Sea is a lighting fixture designed to evoke the essence of coastal aesthetics. Crafted with a keen eye for both style and functionality, this pendant lamp offers a unique blend of design elements.
The Design: The Haberdashery Sand & Sea pendant lamp likely features a design inspired by coastal or beach themes. The aesthetic may incorporate natural elements, such as textured surfaces resembling sand or sea-inspired hues, to create a calming and visually appealing ambiance.
Materials: Quality materials are likely utilized in the construction of this pendant lamp. The choice of materials may include metal, glass, or other substances that contribute to the overall durability and aesthetic appeal of the fixture.
Lighting Functionality: The primary purpose of the Haberdashery Sand & Sea pendant lamp is to provide illumination. The design may be crafted to diffuse light evenly, creating a warm and inviting glow reminiscent of coastal sunsets or the play of light on water.
Color Palette: The color palette of the pendant lamp is likely curated to reflect the tones found in coastal environments. This may include sandy neutrals, seafoam greens, or blues, contributing to a color scheme that brings the essence of the beach into interior spaces.
Adjustability and Installation: Pendant lamps often come with features for adjustability, allowing users to customize the hanging height. The installation process is typically designed to be user-friendly, but professional installation may be recommended for safety and proper functionality.
Brand Characteristics: Different manufacturers or brands may offer variations of the Haberdashery Sand & Sea pendant lamp, each incorporating unique design elements and brand-specific characteristics. Checking the product details provided by the specific brand or retailer is advisable.
Ambiance Creation: Pendant lamps play a crucial role in setting the ambiance of a space. The Haberdashery Sand & Sea pendant lamp, with its coastal-inspired design, is likely to be a focal point in interior decor, creating a serene and beachy atmosphere.
Realistic 3d-model for various interior projects.
File type: MAX, FBX, OBJ
Highlight text and press
Ctrl+Enter