Aromas Del Campo Focus Pendant Lamps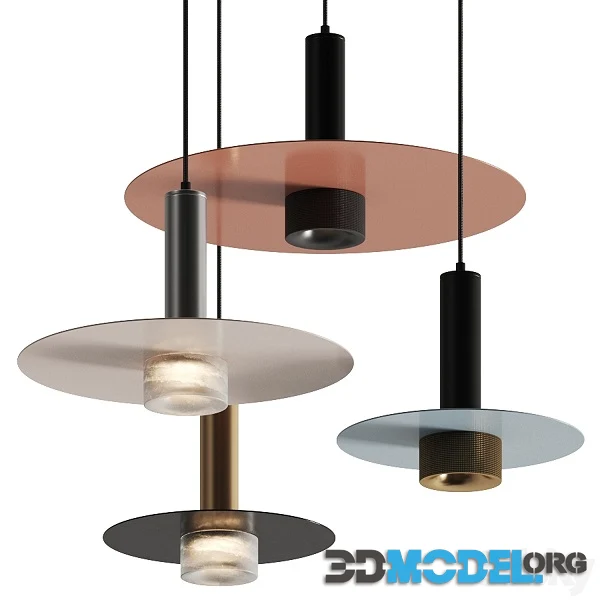 The Aromas Del Campo Focus Pendant Lamps are stylish and contemporary lighting fixtures crafted by Aromas Del Campo, a brand known for its innovative designs and high-quality lighting solutions.
The design of the Focus Pendant Lamps is characterized by a sleek and minimalist aesthetic. The pendant style allows these lamps to hang gracefully from the ceiling, serving as both functional lighting and decorative elements in the space.
The construction of the pendant lamps involves high-quality materials, ensuring durability and longevity. The choice of materials may include metals, glass, or other premium materials that contribute to the lamps' overall design and visual appeal.
The Focus Pendant Lamps may feature a variety of shapes and sizes, providing options for different interior settings. Whether you prefer a single large pendant for a statement piece or a cluster of smaller pendants for a dynamic arrangement, these lamps offer versatility in design.
The lamps are designed to provide focused and directional lighting. Depending on the specific model, they may have adjustable features, allowing you to customize the direction of the light to suit your needs and preferences.
Aromas Del Campo is known for incorporating innovative and contemporary design elements into its lighting solutions. The Focus Pendant Lamps may showcase unique details, finishes, or geometric shapes that contribute to their modern and stylish appearance.
The lamps are suitable for various interior spaces, including dining areas, living rooms, or entryways, where they can serve as both functional lighting and decorative accents.
Focus Pendant Lamps are contemporary and well-crafted lighting fixtures that bring a touch of modern elegance to interior spaces. With their sleek design, quality materials, and focused lighting capabilities, these pendant lamps enhance both the aesthetic and functionality of the areas they illuminate.
Realistic 3D model for use in various projects.
File type: MAX, FBX, OBJ
Highlight text and press
Ctrl+Enter