IKEA Branas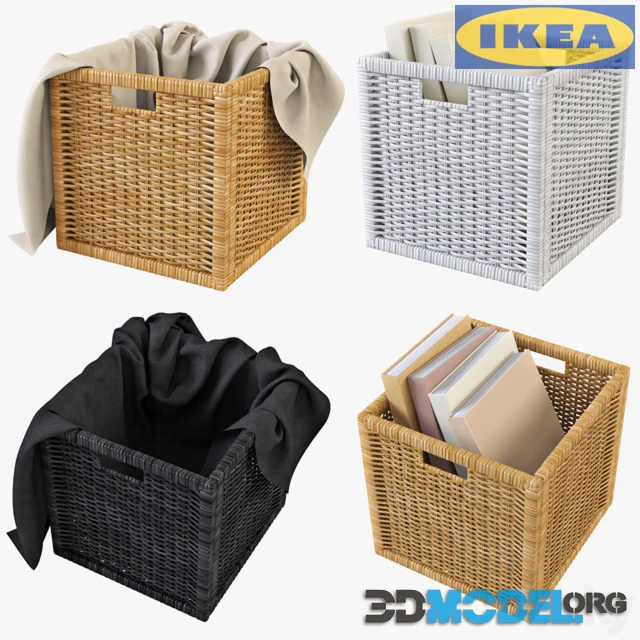 IKEA Branas baskets are functional and stylish accessories designed to store and organize various items. They combine strength, aesthetic appeal and ease of use.
Baskets are made of natural rattan, which is strong and durable. Rattan is an environmentally friendly and natural material that gives the baskets a natural and warm look.
They have a simple and elegant design that easily fits into various interior styles. Their natural rattan shade and textile inserts create a pleasant harmony and add charm to the room.
Various sizes and shapes allow you to choose the right model for your specific needs. They can be square, rectangular or round and are offered in different heights and widths.
Baskets are equipped with convenient handles or lids for easy movement and hiding of contents. They can be used to store clothes, toys, books, accessories and other small items.
Can be used in various spaces such as the living room, bedroom, children's room or bathroom. They can serve as both a decorative element and a functional storage space.
Rattan baskets are easy to clean with a soft damp cloth. If necessary, a gentle detergent can be used to remove dust or stains.
IKEA Branas baskets are practical and stylish solutions for organizing space and storing various items. Their natural texture and ease of use make them a popular choice for many homes and office spaces.
Hi-Poly 3d-model with customized materials and textures in the archive.
File type: MAX, FBX, OBJ
Highlight text and press
Ctrl+Enter