Electric Guitar Fender Telecaster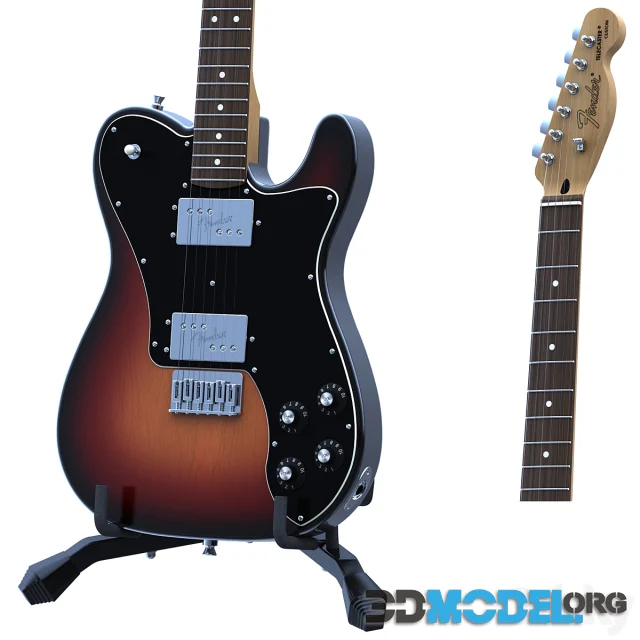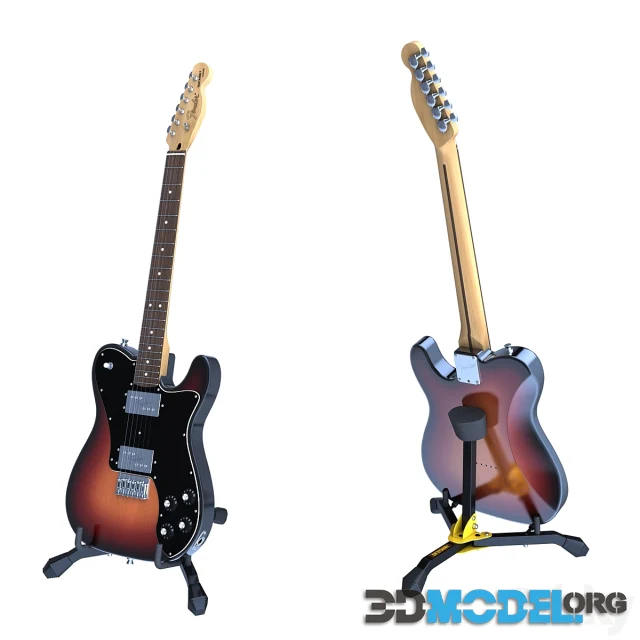 The Fender Telecaster is an iconic electric guitar model that has played a significant role in the history of rock and popular music.
The Fender Telecaster, often referred to simply as the "Tele," is known for its classic and straightforward design. It features a solid body made from various tonewoods, such as alder or ash, providing a resonant and well-balanced sound.
One of the distinctive features of the Telecaster is its single-cutaway body shape. This design allows easy access to the higher frets and gives the guitar a timeless and recognizable silhouette.
The Telecaster typically has a bolt-on neck construction. This means the neck is attached to the body with screws, allowing for easier maintenance and adjustments. The neck is often made from maple for a bright tone and smooth playability.
The Telecaster is known for its unique pickup configuration. It usually has two single-coil pickups, one at the bridge and one at the neck. The bridge pickup is known for its bright and twangy sound, while the neck pickup delivers a warmer and mellower tone.
The three-position pickup selector switch is a defining feature of the Telecaster. It allows players to choose between using the bridge pickup, the neck pickup, or a combination of both. This versatility contributes to the guitar's wide range of tones.
The Telecaster often features a fixed bridge with individual saddles. This design enhances sustain and tuning stability. Some models may have variations, such as the addition of a contoured bridge for palm muting.
The Telecaster is known for its versatility and has been used across various genres of music, from country and rock to blues and beyond. Its clear and articulate tones make it a favorite among many musicians.
Introduced in the early 1950s, the Fender Telecaster has become a cultural icon. It has been played by numerous legendary musicians and is celebrated for its role in shaping the sound of modern music.
The Fender Telecaster is a classic electric guitar with a timeless design and a rich history. Its simple yet effective features, coupled with its distinctive tone, have made it a favorite among musicians for decades.
High quality 3D model for beautiful and realistic renderings.
File type: MAX, FBX, OBJ
Highlight text and press
Ctrl+Enter