CRKT Tactical Knife (PBR)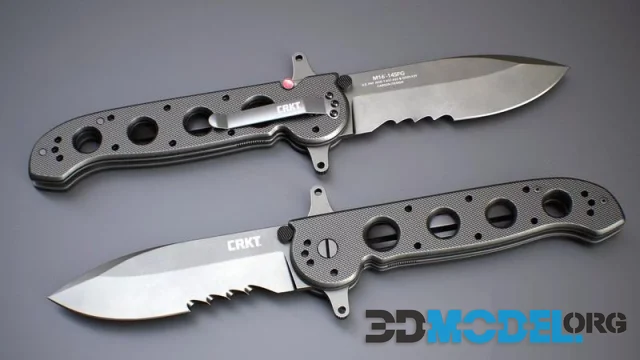 The CRKT Tactical Knife is a realistic three-dimensional model of a tactical knife that replicates the design and features of the original knife.
The main features of the CRKT Tactical Knife 3D model:
Design: The knife has a modern and ergonomic design specifically designed for tactical tasks. It features a blade with stainless steel blade, an effective handle and functional elements.
Materials: The knife is made of durable and high quality materials. The blade is made of stainless steel, which provides excellent sharpness and durability. The handle can be made of different materials such as polymers, glass-filled nylon or carbon fiber.
Functionality: The knife is equipped with various functional elements such as screwdriver, collapsible construction, wire sharpening and other tools that make it versatile and useful in various situations.
Safety: The knife has a blade locking mechanism that provides a secure hold and prevents accidental closure during use. This increases user safety and prevents possible injury.
Applications: CRKT Tactical Knife is ideal for tactical operations, survival, hiking, hunting and other outdoor activities. Its durability, functionality and reliability make it an indispensable tool in extreme environments.
The three-dimensional CRKT Tactical Knife faithfully captures the design and features of the original knife, allowing you to use it in a variety of projects that require detailed and realistic models of tactical knives.
File type: MAX, FBX, OBJ
Highlight text and press
Ctrl+Enter