Indoor Plants Set 022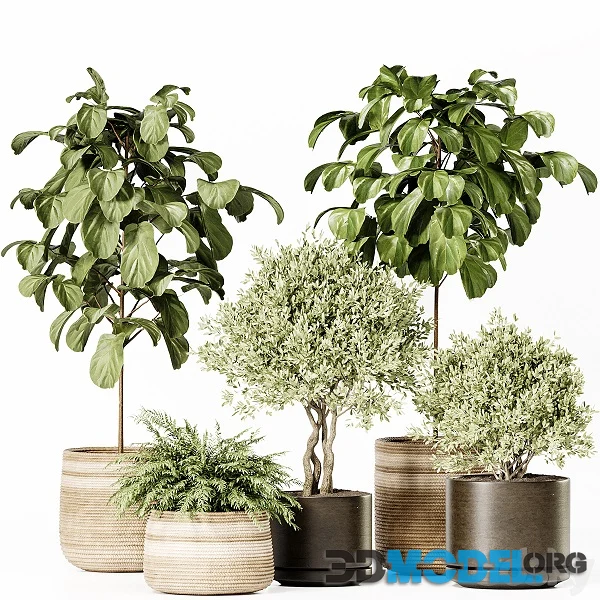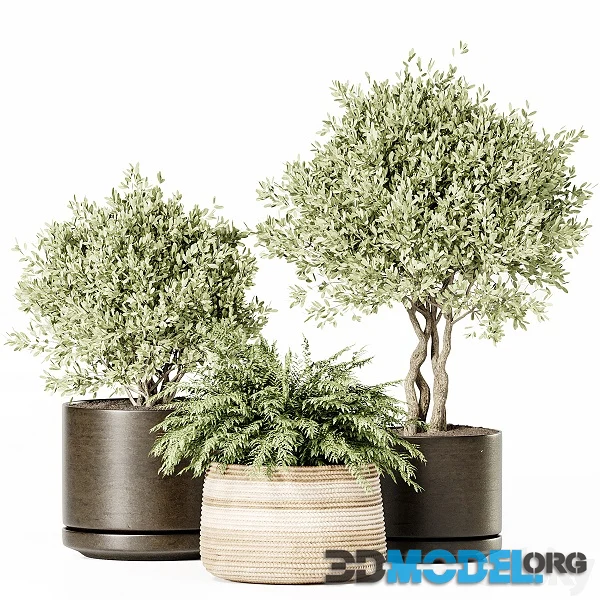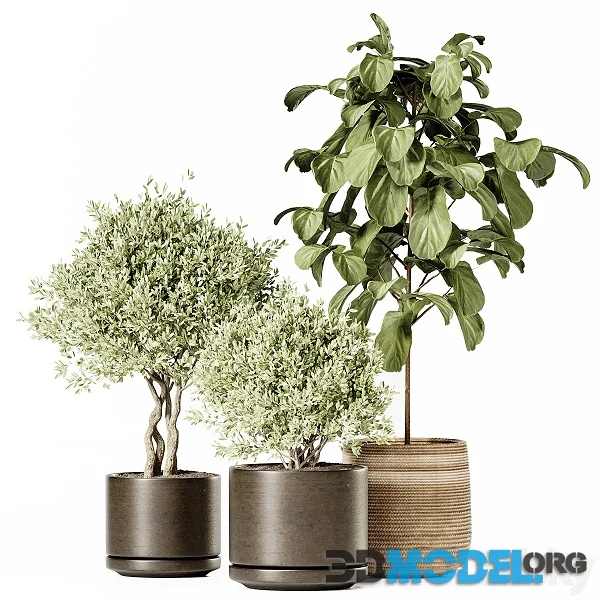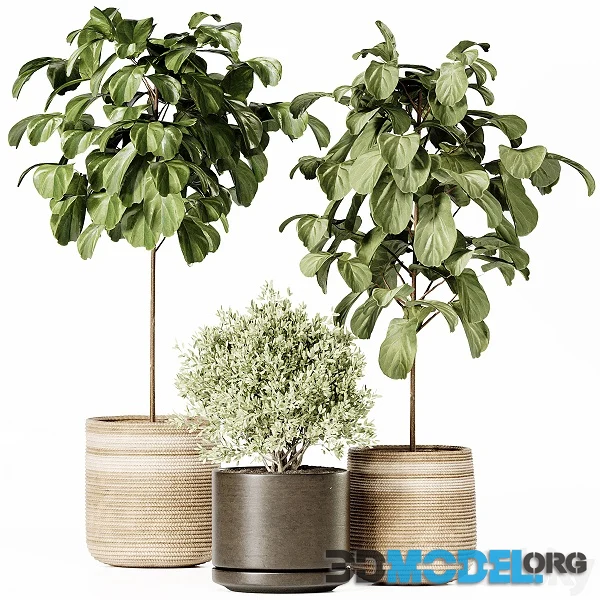 Five large pots of different sizes, in two plant decors. A couple of the pots are smooth black with a horizontal groove at the bottom. Another three are decorated with a thin jute cord coiled around the pot. In the collection: two tall lyre-shaped ficuses, olive trees in the form of a small tree with a spherical crown and three trunks and a lush spherical bush. In another pot is a lush fern-like bush.
Hi-Poly 3d model with customized materials and textures in the archive.
File type: MAX, FBX, OBJ
Highlight text and press
Ctrl+Enter