Fassens Catcher Nepeta fassenii 2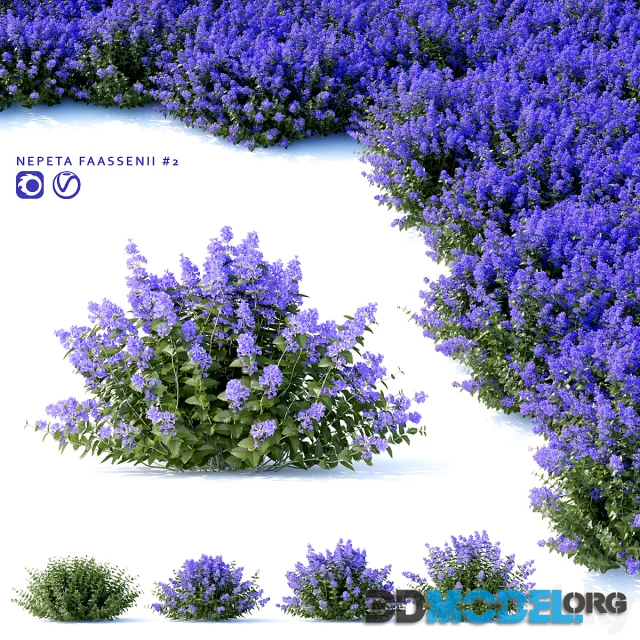 Bushes of the garden flower Fassen's catnip (catnip, Nepeta fassenii). The plants are presented in different versions - without flowers (with green leaves on a spherical bush) and with a different number of purple-blue inflorescences.
Hi-Poly 3D model with customized materials and textures for use in various projects.
File type: MAX, FBX, OBJ
Highlight text and press
Ctrl+Enter