SAMSUNG UE65HU9000T TV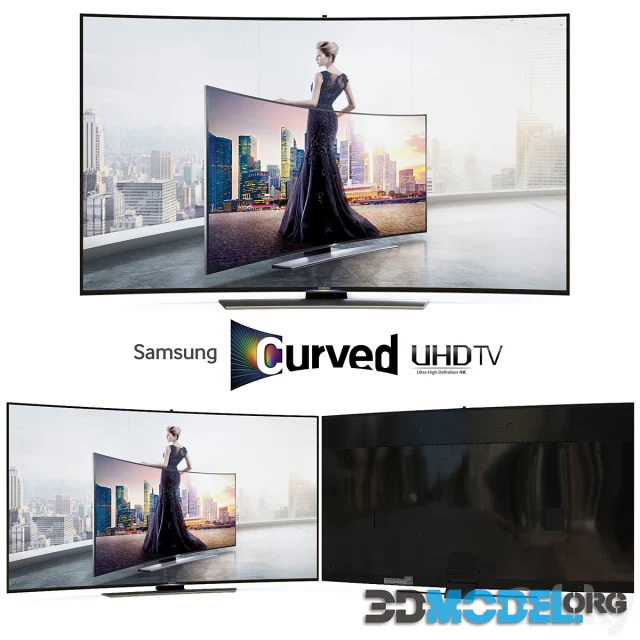 The SAMSUNG UE65HU9000T TV is a high-quality television known for its impressive features and advanced technology. The UE65HU9000T features a 65-inch curved LED display, which provides an immersive viewing experience with its gentle curve that matches the natural shape of the human eye.
It boasts a 4K Ultra HD resolution, offering four times the resolution of Full HD. This results in incredibly sharp and detailed images, making it ideal for watching 4K content, including movies and streaming services.
Samsung's UHD Dimming technology enhances contrast, color, and sharpness for lifelike picture quality.
The curved design of the TV is not just for aesthetics; it also enhances the viewing experience by providing a wider field of view and reducing reflections from ambient light sources.
The UE65HU9000T is a Smart TV, which means it's equipped with Samsung's Smart Hub platform. This allows you to access a wide range of apps, streaming services like Netflix and YouTube, and browse the internet directly from your TV.
It includes built-in Wi-Fi, eliminating the need for additional cables to connect to your home network.
The TV offers multiple HDMI and USB ports, making it easy to connect various external devices such as gaming consoles, Blu-ray players, soundbars, and USB storage devices.
It also supports screen mirroring, allowing you to display content from your smartphone or tablet on the TV screen wirelessly.
The TV is equipped with high-quality speakers and supports DTS Premium Sound and Dolby Digital Plus for an immersive audio experience.
The TV comes with a separate One Connect Box, which houses most of the TV's ports. This simplifies cable management and allows for a cleaner and more organized setup.
It typically includes Samsung's smart remote control, which features a touchpad for easy navigation and voice control capabilities.
The TV may feature additional technologies like HDR (High Dynamic Range) for improved contrast and color accuracy, as well as motion enhancement technologies for smoother action sequences.
SAMSUNG UE65HU9000T TV is a high-end television that combines a curved 4K Ultra HD display with Smart TV capabilities, advanced connectivity options, and impressive picture quality enhancements. Its curved design and feature-rich Smart Hub platform make it a popular choice for those seeking a premium home entertainment experience.
Realistic 3D model for use in various projects.
File type: MAX, FBX, OBJ
Highlight text and press
Ctrl+Enter