AgustaWestland AW109 Grand helicopter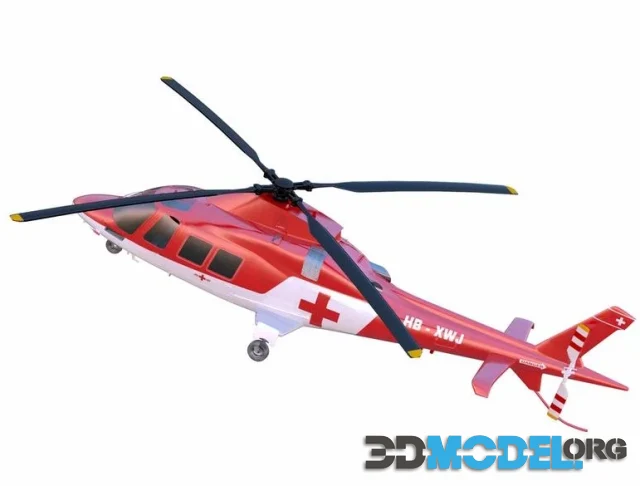 The AgustaWestland AW109 Grand is a luxury helicopter that combines elegant design with high performance. It belongs to the class of light twin-engine helicopters and is designed to perform a variety of tasks, including corporate transportation, medical evacuations, patrols and private flights.
The appearance of the AW109 Grand impresses with its stylish and aerodynamic design. It has a compact and graceful shape, with gracefully curved lines and integrated rotors. The cockpit is capable of accommodating a pilot and up to seven passengers in a comfortable and spacious interior.
The AW109 Grand features advanced avionics and navigation systems, making it easy to fly and reliable to fly. It is equipped with powerful engines that allow it to reach high speeds and provide excellent maneuverability.
The 3D model of the AW109 Grand, designed with a high degree of detail and realism, displays all the characteristics and features of this helicopter. It allows you to create impressive visualizations and use them in various projects related to aviation, technology or virtual training.
The AW109 Grand is the perfect combination of elegant design, high performance and cutting-edge technology, making it a popular choice for many aviation projects and air operations.
File type: MAX, FBX, OBJ
Highlight text and press
Ctrl+Enter