Renault FT 17 French light tank 1917 (PBR)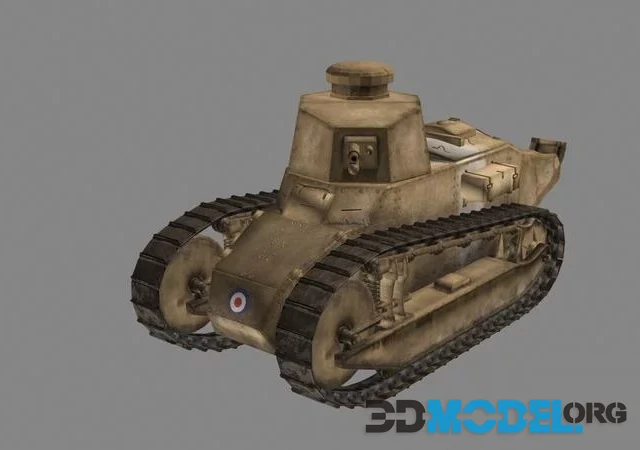 In 1917 Louis Renault designed and created the revolutionary tank known as FT. This new vehicle had a light, compact design with an innovative turret.
This was one of the earliest tank designs to feature a rotating turret and included both a rear engine compartment and front driver compartment. At just 7 tons, this prototype could carry only two men - allowing it to traverse terrain that other tanks couldn't.
The Renault FT 17 French light tank proved a successful combat tank during World War II and was exported around the globe. It saw service in nations such as Poland, Finland, Estonia, Lithuania, Romania, Yugoslavia, Czechoslovakia, Belgium and France to name a few.
Renault's design for this project was informed by their experience designing and manufacturing motor cars, but was further strengthened by Rodolphe Ernst-Metzmaier who devised detailed plans for mass production. Charles-Edmond Serre, Renault's chief executive, organized and directed the production process.
Through the year, Renault continued to perfect his designs. By January 1917, a prototype had been built and tested at Artillerie speciale proving grounds in Champlieu, where it proved highly reliable.
The FT was equipped with either a Puteaux SA 18 37mm gun or 7.92 mm Hotchkiss machine gun and served primarily as an infantry support vehicle. It was considered an important addition to France's armored force and played an essential role in determining the outcome of the Great War.
Detalied 3d-model. Textures included.
File type: MAX, FBX, OBJ
Highlight text and press
Ctrl+Enter