San Francisco Tramway MUNI SFMTA Siemens S200 (PBR)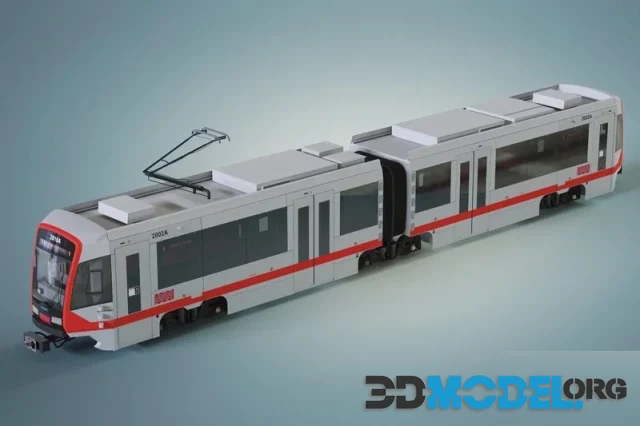 San Francisco Tramway MUNI SFMTA Siemens S200 is a tram model used in San Francisco city public transport. The Siemens S200 tram is part of the San Francisco Municipal Transportation Agency (SFMTA) fleet and provides passenger service on various routes in the city.
Siemens S200 is a two-section tram with a modern and stylish design. It is equipped with advanced technology to ensure comfort and safety for passengers. The tram has a spacious interior with ample seating and standing space. It is equipped with ventilation and air conditioning systems, which allows you to create comfortable conditions inside at any time of the year.
The MUNI SFMTA Siemens S200 tram has a reliable and efficient electric drive system that ensures a smooth and quiet ride. It is also equipped with safety systems including a braking control system and a monitoring system to ensure the safety of passengers and crew.
The exterior of the tram has a modern style and clear lines. It is equipped with large windows, which allows passengers to enjoy a beautiful view of the city during the trip. The MUNI SFMTA Siemens S200 tram is a vibrant symbol of San Francisco's public transport and an important part of the city's infrastructure.
This 3D model of the tram has been created with a high level of detail and realism to faithfully reproduce the original look and feel of the Siemens S200 tram. It can be used to create visualizations, architectural projects and other visual materials related to public transport and the urban environment.
File type: MAX, FBX, OBJ
Highlight text and press
Ctrl+Enter