Toyota Trueno AE86 black limited by Kouki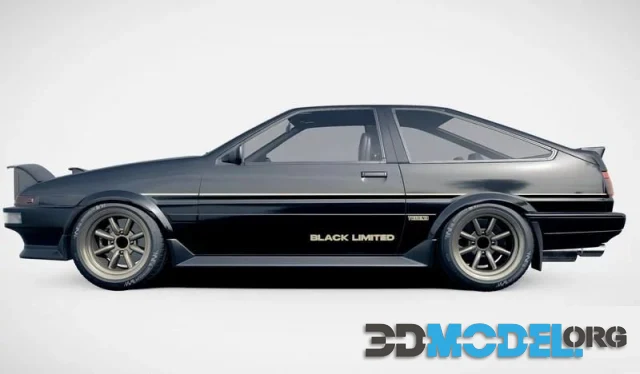 Toyota's AE86 is undoubtedly worthy of receiving a "lifetime achievement" award in Japan's tuning community. Not only is it an icon among Japanese tuning enthusiasts, but also one of the most sought-after modified cars worldwide.
The AE86 began as an economical economy coupe/hatchback with a reliable engine and agile suspension. Over its 10-year lifecycle, it has earned worldwide critical acclaim.
What's more, this vehicle has a reputation as one of the easiest vehicles to learn drifting with its rear-wheel drive layout. This makes it an excellent starting point for experienced drifters and can easily be customized to fit individual style and abilities.
It has become so sought-after in Japan that there are now several tuners dedicated solely to customizing the AE86. Yoshinori Kamata of TEC-ART'S, for instance, is one of the best known in this regard.
Kamata's Black Limited features not only obvious visual upgrades like wheels, tires and body kit, but he's also added subtler touches such as twin cam 16 prints on the leather steering wheel, horncap, cigarette lighter and AC panel!
Another amazing feature of this car is its thermostatic Flip-up grille. It also has Juran Racing bucket seats, a roll centre adjuster, air vent in the front fender and rear hatch visor billboard!
Realistic 3d-model for various projects.
File type: MAX, FBX, OBJ
Highlight text and press
Ctrl+Enter