Porsche 911 RAUH car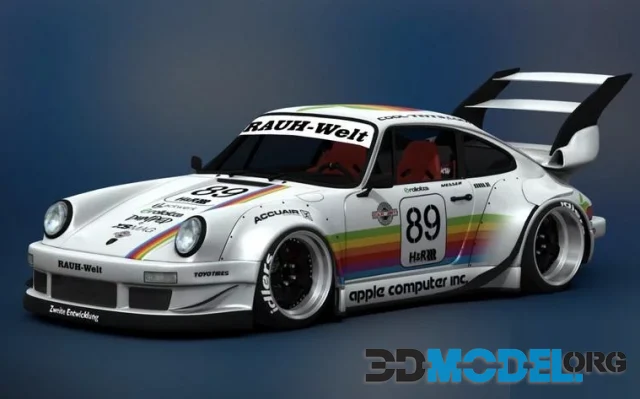 Many tuners have achieved remarkable results with their custom body kits, turning ordinary sports cars into true monsters. Some have become iconic names in the world of automotive modification and it is hard to miss their names anymore.
RAUH-Welt BEGRIFF (RWB) is a Japanese tuner that specializes in classic Porsche models and is known for creating some rad rides. Based in Kashiwa, Japan, RWB was established by Akira Nakai - an renowned Japanese car customizer.
According to our translator, RAUH-Welt BEGRIFF is a German term meaning "Rough World," and it perfectly captures how Akira Nakai likes to drive his Porsche 911s. This brand represents his desire not for perfection in his work but rather an effort to shape the world in which he lives and works.
He takes the Porsche 911 and adds some visual flair, making it stand out from its peers. What truly sets RWB Porsche 911s apart are their massive wings and fenders that they sport.
RWB Custom Works specializes in customizing classic Porsche 911 models that have been around for a while, which explains why they create some of the most unique widebody kits available. In fact, they were even able to transform an old 930 Turbo into an impressive track-ready monster - proof of their skill and expertise.
3d-model is executed in detail and quality.
File type: MAX, FBX, OBJ
Highlight text and press
Ctrl+Enter