Hyundai Sonata 2021 car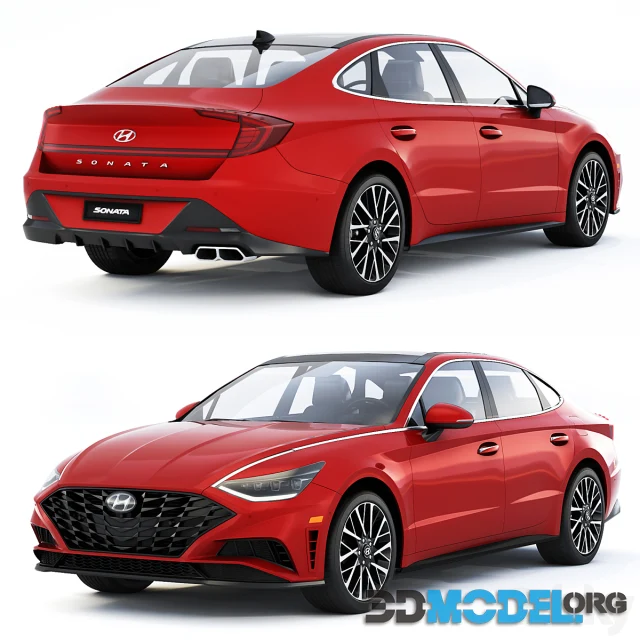 The 2021 Hyundai Sonata is a modern design sedan produced by the South Korean automobile company Hyundai. It offers comfort, technology and performance, making it an attractive choice for car enthusiasts.
The exterior of the 2021 Hyundai Sonata impresses with its elegant and sculptural design. It has sleek lines, an aerodynamic silhouette and stylish touches such as a wide grille, integrated headlights and LED accents. This creates an attractive appearance and unique style of the car.
The interior of the 2021 Hyundai Sonata also features a modern and comfortable design. The spacious interior offers comfortable seats with high quality finishes and support. Innovative technologies include an infotainment touchscreen with Apple CarPlay and Android Auto, a navigation system, Bluetooth connectivity and a host of other comfort and entertainment features.
The 2021 Hyundai Sonata offers a variety of engine options, including petrol and hybrid options, allowing you to choose the right option based on your preferences and needs. These motors provide good power and economy as well as smooth and responsive handling.
Among other features of the Hyundai Sonata 2021, it is worth noting the safety system, which includes collision warning, lane control, adaptive cruise control and other functions that ensure safety while driving.
Hyundai Sonata 2021 is a car that combines stylish design, comfortable interior, advanced technology and reliable performance. This is an excellent choice for those looking for a sedan with modern features and attractive appearance.
Realistic 3d-model for various projects.
File type: MAX, FBX, OBJ
Highlight text and press
Ctrl+Enter