Toyota Sienta 2019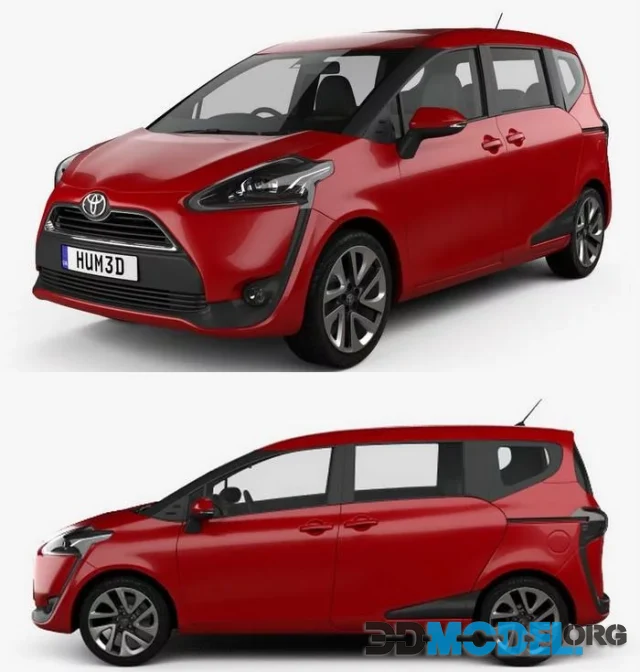 The Toyota Sienta is a compact MPV (Multi-Purpose Vehicle) produced by the Japanese automaker Toyota. The 2019 Toyota Sienta is part of the Sienta's second generation, which was introduced in 2015.
1. Seating Configuration: The Toyota Sienta is known for its flexible seating configurations. It typically offers three rows of seats that can accommodate either seven or eight passengers, depending on the variant and market. The second-row seats can be adjusted to maximize passenger space or cargo capacity.
2. Engine Options: Depending on the market, the 2019 Sienta may be available with a range of gasoline engines, including both standard and hybrid powertrains. These engines are designed to offer a balance of performance and fuel efficiency.
3. Hybrid Technology: Some versions of the 2019 Sienta come equipped with Toyota's hybrid technology, which combines a gasoline engine with an electric motor for improved fuel efficiency and reduced emissions.
4. Interior Comfort: The cabin of the Sienta is designed to provide comfort and convenience for passengers. Features may include air conditioning, a touchscreen infotainment system, and various storage compartments.
5. Safety Features: The 2019 Sienta is equipped with safety features such as airbags, antilock brakes (ABS), electronic stability control (ESC), and Toyota's Safety Sense suite, which includes pre-collision braking, lane departure warning, and adaptive cruise control in some variants.
6. Exterior Design: The Sienta has a distinctive and boxy design, which maximizes interior space while maintaining a compact footprint. It features sliding rear doors for easy access to the rear seats.
7. Fuel Efficiency: The hybrid variants of the Sienta are designed to be fuel-efficient, making them a practical choice for urban driving and long-distance trips.
8. Versatility: The flexible seating and cargo configurations of the Sienta make it suitable for various lifestyles, including families, commuters, and those needing cargo space for activities like shopping or outdoor adventures.
9. Market Availability: The availability of the 2019 Toyota Sienta and its specific features can vary by market and region. It's essential to check with local Toyota dealerships for the exact specifications and options available in your area.
The 2019 Toyota Sienta combines the utility of an MPV with Toyota's reputation for reliability and efficiency. Its versatile seating options and hybrid technology make it a practical choice for those in need of a compact family vehicle or a vehicle suitable for urban commuting.
Realistic and quality 3D model for use in various projects.
File type: MAX, FBX, OBJ
Highlight text and press
Ctrl+Enter