Chevrolet Tahoe High Country 2022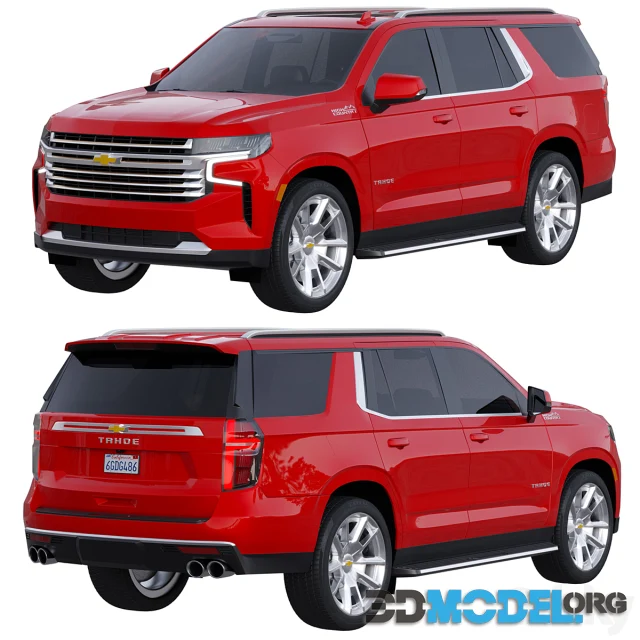 The Chevrolet Tahoe High Country is a premium trim level of the Chevrolet Tahoe, a full-size SUV produced by General Motors. Here are some key features and information about the 2022 Chevrolet Tahoe High Country:
1. High Country Trim: The High Country is the range-topping trim level for the Chevrolet Tahoe. It is known for its luxurious features and high-end appointments.
2. Engine Options: The 2022 Chevrolet Tahoe High Country typically comes with a choice of powerful engines, including a standard 6.2-liter V8 engine that delivers ample horsepower and torque. It may also offer a 3.0-liter turbocharged diesel engine for improved fuel efficiency.
3. Interior: The interior of the High Country trim is well-appointed with premium materials such as leather upholstery, wood trim, and high-quality finishes. It offers seating for up to seven or eight passengers, depending on the configuration chosen.
4. Technology: The Tahoe High Country is equipped with a host of advanced technology features, including a large touchscreen infotainment system with smartphone integration, navigation, premium sound systems, and a suite of driver-assistance and safety features.
5. Comfort and Space: As a full-size SUV, the Chevrolet Tahoe High Country offers plenty of interior space and comfort for both front and rear passengers. It may also have features like heated and ventilated seats, a power-folding third-row seat, and more.
6. Cargo Capacity: The Tahoe provides generous cargo space, and the High Country trim is no exception. The rear seats can be folded down to create a flat load floor for carrying larger items.
7. Four-Wheel Drive: Many Tahoe High Country models come with four-wheel drive (4WD) or all-wheel drive (AWD) capabilities, making it suitable for various driving conditions, including off-road adventures.
8. Towing Capacity: The Chevrolet Tahoe High Country is known for its towing capabilities. When properly equipped, it can tow trailers, boats, and other recreational vehicles, making it a versatile choice for those who need to tow.
9. Exterior Styling: The High Country trim often features distinctive exterior styling elements, such as chrome accents, unique wheels, and a more upscale appearance.
10. Safety: The Tahoe High Country comes equipped with advanced safety features, including adaptive cruise control, lane-keeping assist, blind-spot monitoring, and automatic emergency braking.
11. Price: Being the top trim level, the Chevrolet Tahoe High Country is typically the most expensive in the Tahoe lineup due to its premium features and technologies.
It's worth noting that specific features and available options may vary depending on the model year and any additional packages or accessories chosen. The 2022 Chevrolet Tahoe High Country is designed to provide a comfortable and luxurious driving experience for those seeking a premium full-size SUV.
Realistic 3D model for use in various projects.
File type: MAX, FBX, OBJ
Highlight text and press
Ctrl+Enter