Chevrolet Camaro 1967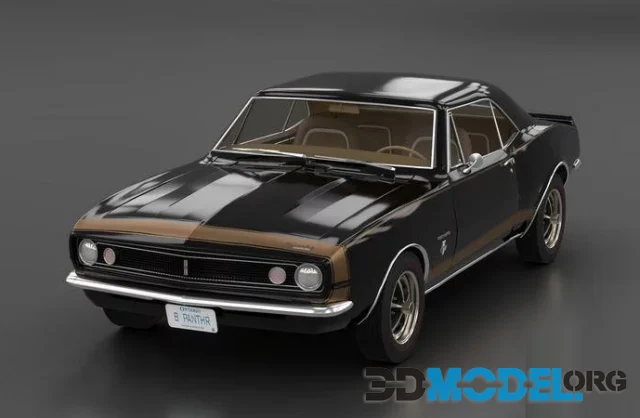 The 1967 Chevrolet Camaro is a classic American muscle car that holds a special place in automotive history.
The Chevrolet Camaro was introduced in 1966 as a response to Ford's wildly successful Mustang.
The first-generation Camaro was produced from 1967 to 1969.
The 1967 Camaro was available in coupe and convertible body styles.
It featured a sleek and sporty design, with distinctive Coke-bottle styling.
The 1967 Camaro offered a range of engine options to cater to different performance preferences.
Engine options included inline-six cylinders and V8s, with various power outputs.
The SS (Super Sport) package was available, featuring performance upgrades and a distinctive appearance.
The RS (Rally Sport) package added cosmetic enhancements and special features.
The interior of the 1967 Camaro was designed for both comfort and performance.
It featured a driver-oriented cockpit with a range of available amenities.
Transmission options included a 3-speed manual, 4-speed manual, and 2-speed automatic.
The Camaro featured a front subframe that improved handling and contributed to its sporty feel.
Suspension components were designed for a balance between comfort and performance.
The 1967 Camaro had distinctive design elements such as the divided front grille and the iconic "Coke-bottle" silhouette.
The hidden headlights were a signature feature, especially on RS models.
The 1967 Camaro was well-received and became an iconic muscle car, contributing to the enduring popularity of the Camaro line.
Due to its place in automotive history and the classic muscle car era, the 1967 Chevrolet Camaro is highly sought after by collectors and enthusiasts.
Realistic GameReady 3d-model for any projects. PBR-textures included.
File type: MAX, FBX, OBJ
Highlight text and press
Ctrl+Enter