AMERICAN CUP – Catamaran Oracle AC75 Prada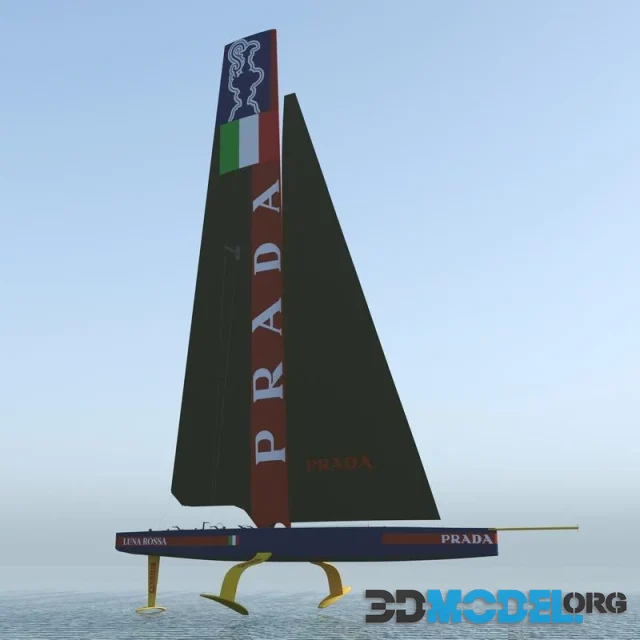 The American Cup is a prestigious sailing competition, and the Oracle AC75 Prada is a specific type of catamaran designed for this event. The AC75 class of boats was introduced for the 36th America's Cup held in 2021. It features advanced technology and design elements to deliver thrilling racing performances.
The Oracle AC75 Prada is a remarkable catamaran known for its sleek and aerodynamic design. It has a length of approximately 22 meters (75 feet) and is constructed using lightweight materials such as carbon fiber to optimize speed and maneuverability on the water. The boat is powered by a sophisticated sail plan that includes a massive mainsail and a jib. These sails are highly adjustable and can be controlled using advanced hydraulic systems and winches.
One of the notable features of the AC75 class is the presence of foil arms, also known as foils. These hydrofoils extend from the sides of the hull and provide lift, allowing the boat to rise above the water's surface as it gains speed. This reduces drag and significantly increases the boat's speed and stability.
The Oracle AC75 Prada incorporates cutting-edge technology and innovative design concepts to push the boundaries of sailing performance. It represents the culmination of years of engineering and design expertise in the pursuit of winning the prestigious America's Cup. The boat's striking appearance, advanced aerodynamics, and impressive sailing capabilities make it a thrilling sight to behold on the water.
Realistic GameReady 3d-model for any projects.
File type: MAX, FBX, OBJ
Highlight text and press
Ctrl+Enter