Mini Pack : Lockpick Kit v1.0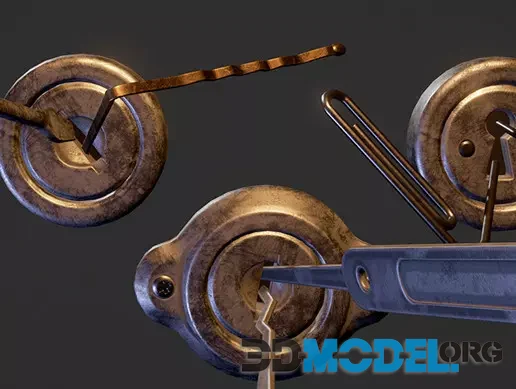 Want to add a lockpick mini game to your game but don't have any art assets? Then this pack is for you!
Included are 2 lock and housing variations, and everything a budding thief needs to get through the toughest situations ... a screwdriver, bobby pins, a paper clip and even lockpick tools.
Locks are separated from their housings to they can rotate freely if you want that functionality.
Version: 1.0
Home Page: https://assetstore.unity.com/packages/3d/props/tools/mini-pack-lockpick-kit-80028
Highlight text and press
Ctrl+Enter