LOW POLY ASSETS - Animated Traps & Obstacles + VFX v1.0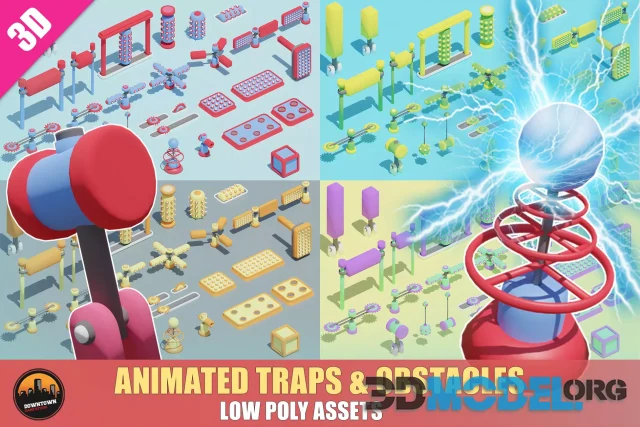 120 animated low poly traps and obstacles. VFX included!
This pack contains:
29 unique traps & obstacles in 4 color variations - 116 unique models!
4 basic ground models - ideal for runner and hypercasual games!
Animations
Fire and Smoke VFX
Electricity Shader
All animations are simple and easily customizible in Unity Animation system!
Version: 1.0
Home Page: https://assetstore.unity.com/packages/3d/props/low-poly-assets-animated-traps-obstacles-vfx-225593
Highlight text and press
Ctrl+Enter