SurrounDead - Encampment v1.0.11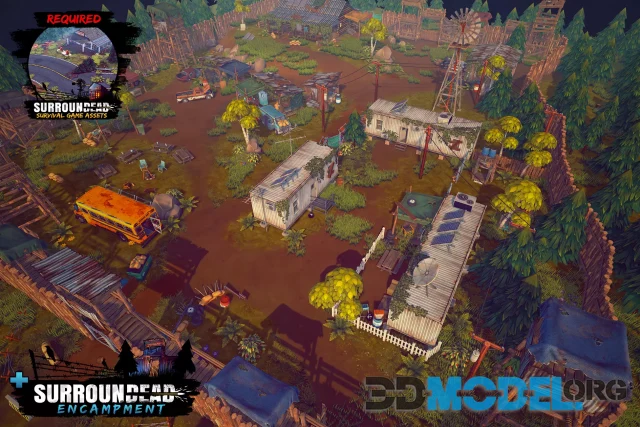 This pack expands our SurrounDead - Survival Game Assets with NEW base fortification related assets.
Just import this pack inside your project containing the main SurrounDead - Survival Game Assets pack and you can start creating.
This package contains over 120 new meshes:
21 Containers related assets
12 Items
25 Makeshift Structures
28 Props
39 Towers and Fence Walks assets
36 Textures (hand-painted, diffuse only up to 2048 .tga files)
Almost all assets have colliders, box or custom where needed.
Assets are low poly with a poly count around 500-1000 tris.
Version: 1.0.11
Home Page: https://assetstore.unity.com/packages/3d/environments/surroundead-encampment-177573
Highlight text and press
Ctrl+Enter