Lowpoly Style Ultra Pack v1.21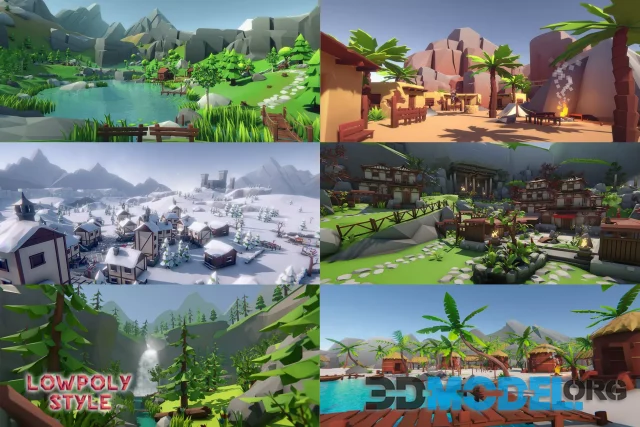 Six packs in a single package! Asia, Desert, Woodlands ,Winter, Forest and Tropical Islands at an unbeatable price! Build your own environments with easy drag'n'drop: all assets come with a fitting collider and prefabs.
Or use the 6 vast, prebuilt demoscenes that are included (see the screenshots).
Performance: All 6 environments share 1 material and 1 texture, so you even can mix them and Unity can still batch the drawcalls together.
Version: 1.21
Home Page: https://assetstore.unity.com/packages/3d/environments/landscapes/lowpoly-style-ultra-pack-108275
Highlight text and press
Ctrl+Enter