uMMORPG Remastered - MMORPG Engine v2.38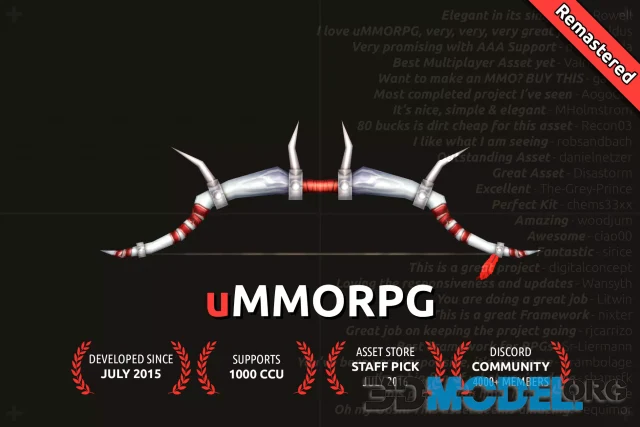 Supported Unity versions: 2021.3.9+
uMMORPG - The lone wolf developer's MMORPG engine.
Remastered Edition
uMMORPG Classic was released 4 years ago. The new Remastered Edition contains the two most requested features: a Component Based architecture, and Character Controller movement!
The Remastered Edition also comes with a few more minor improvements: a GM Panel, Scriptable AI, Sync2Owner, Durability and a new Addons System!
Now you can free download this asset (latest version). See the links below.
Version: 2.38
Home Page: https://assetstore.unity.com/packages/templates/systems/ummorpg-remastered-mmorpg-engine-159401
Highlight text and press
Ctrl+Enter