Odin Inspector and Serializer v3.1.8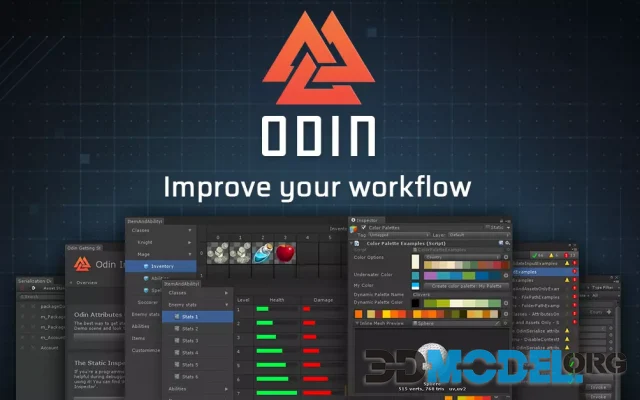 Odin puts your Unity workflow on steroids, making it easy to build powerful and advanced user-friendly editors for you and your entire team.
With an effortless integration that deploys perfectly into pre-existing workflows, Odin allows you to serialize anything and enjoy Unity with 80+ new inspector attributes, no boilerplate code and so much more!
HIGHLIGHTS
- Effortless Integration
- Editor Only Mode
- Odin Editor Windows
- Input Validation
- Serialize Anything
- Powerful Lists
- Insanely Extendable
- Color Palettes
- Dictionaries
- Much More!
Version: 3.1.8
Home Page: https://assetstore.unity.com/packages/tools/utilities/odin-inspector-and-serializer-89041
Highlight text and press
Ctrl+Enter