VisAI - Companion - Modern AI Framework v4.2x, 5.0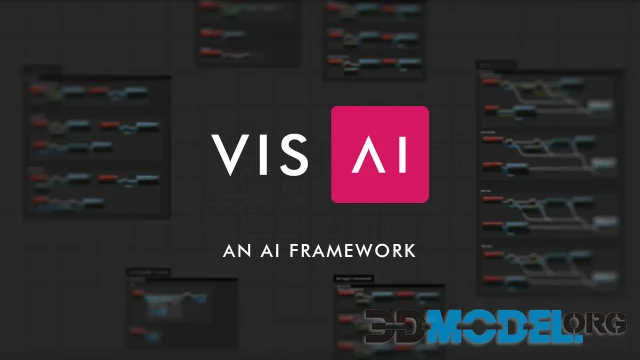 Modern AI Framework with Abstracted, Streamlined, and Modular code. Highly Optimizable, Customizable, and Multiplayer Supported.
Framework
Integrates with virtually any plugin/project
Built for Everyone
Incredibly Optimized, Ready for Hundreds of AI
Various Detailed Examples
Live Debugging Tools
Long-Term Support
Configure many options through Settings
Automatically generate AI files on the fly
Automatic "Framework Fork" Generation
More Advanced Editor Utility Tools in the works
Give your AI Relationships with those around them
Tools for Visual, Auditory, and Touch Perception
Easily Adjustable, Full Featured Health & Damage System
High Quality, Abstract & Adaptable Memory System
Versatile Multi-Actor Targeting System
Room & Highlight based Pathfinding System
Dynamic AI Decision Making
Comprehensive AI Designs
Complex Behaviours with Minimal Overhead
Modular, Ready-to-go Actions for quick AI setup
Detailed Comments & Descriptions
Much more….
Version: 4.2x, 5.0
Home Page: https://www.unrealengine.com/marketplace/en-US/product/visai-companion-an-ai-framework
Highlight text and press
Ctrl+Enter