Traffic Control System v4.26-4.27, 5.0-5.1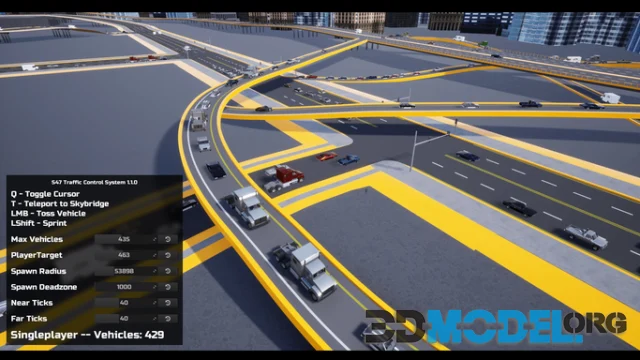 A quick and easy traffic system designed for large multiplayer worlds.
Traffic Control System is designed to very quickly create and iterate on large traffic systems. Every tool is made to use as little clicks as possible to get to your desired result. Intersections and traffic lights can generated at the click of a button, and modified if the results are not desirable.
• Fully supports Unreal 5.0
Version: 4.26-4.27, 5.0-5.1
Home Page: https://www.unrealengine.com/marketplace/en-US/product/traffic-control-system
Highlight text and press
Ctrl+Enter